Crowtail Starter Kit for Arduino
Description
The Crowtail-Starter kit for Arduino is a perfect Kit for beginners to get started with the Arduino in a fun and easy way.
The Crowtail-Starter kit for Arduino includes 20 interesting and instructive tutorials, from simple to difficult, step by step to familiarize you with electronic modules, exercise your logical thinking and develop your ideas. It is worth mentioning that this kit contains 22 electronic modules(including Crowtail-Base Shield and Crowduino Uno SD), each module has its own feature and functions. Each module is carefully selected for beginners of Arduino and it is ideal for introductory learning and inspiration.
In a word, whether you are a student, teacher, or hardware enthusiast, with the help of the Crowtail-Starter kit for Arduino, you can quickly master the basic Arduino programming knowledge through this starter kit.
Read the official blog to know more!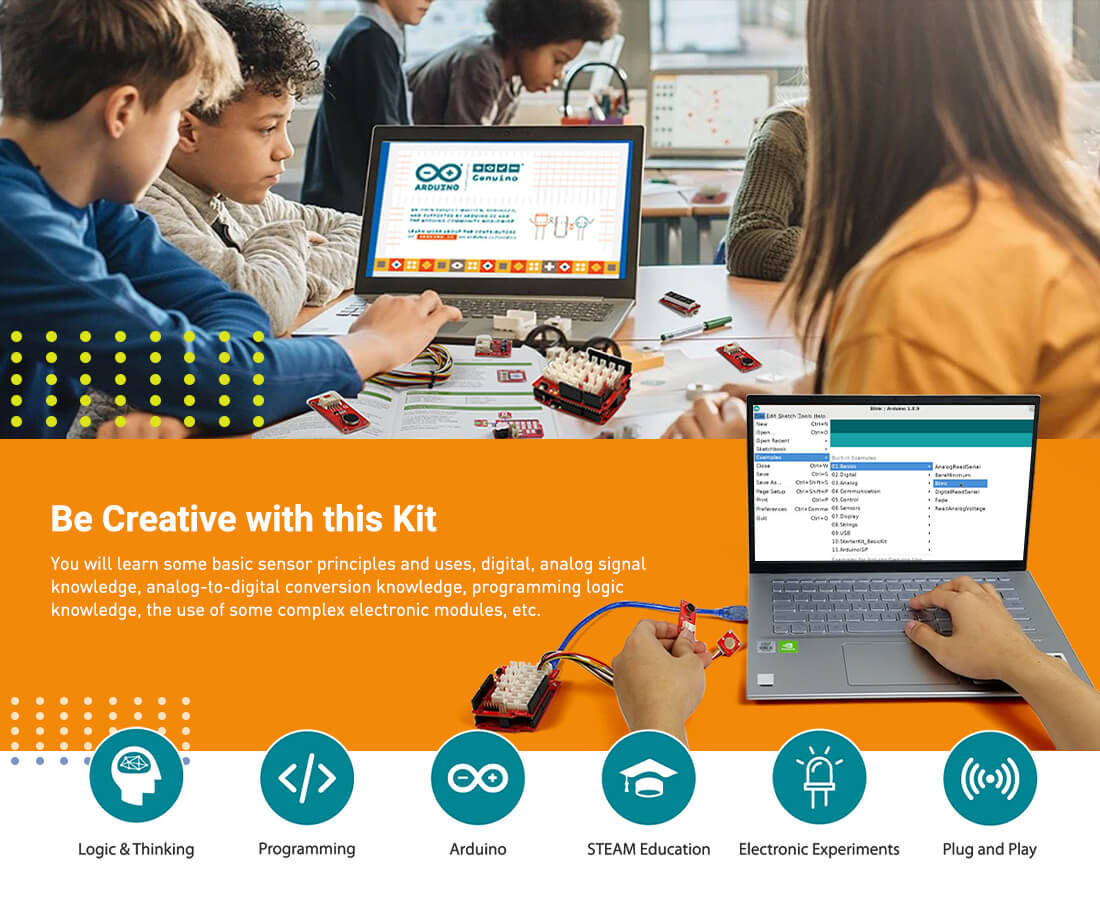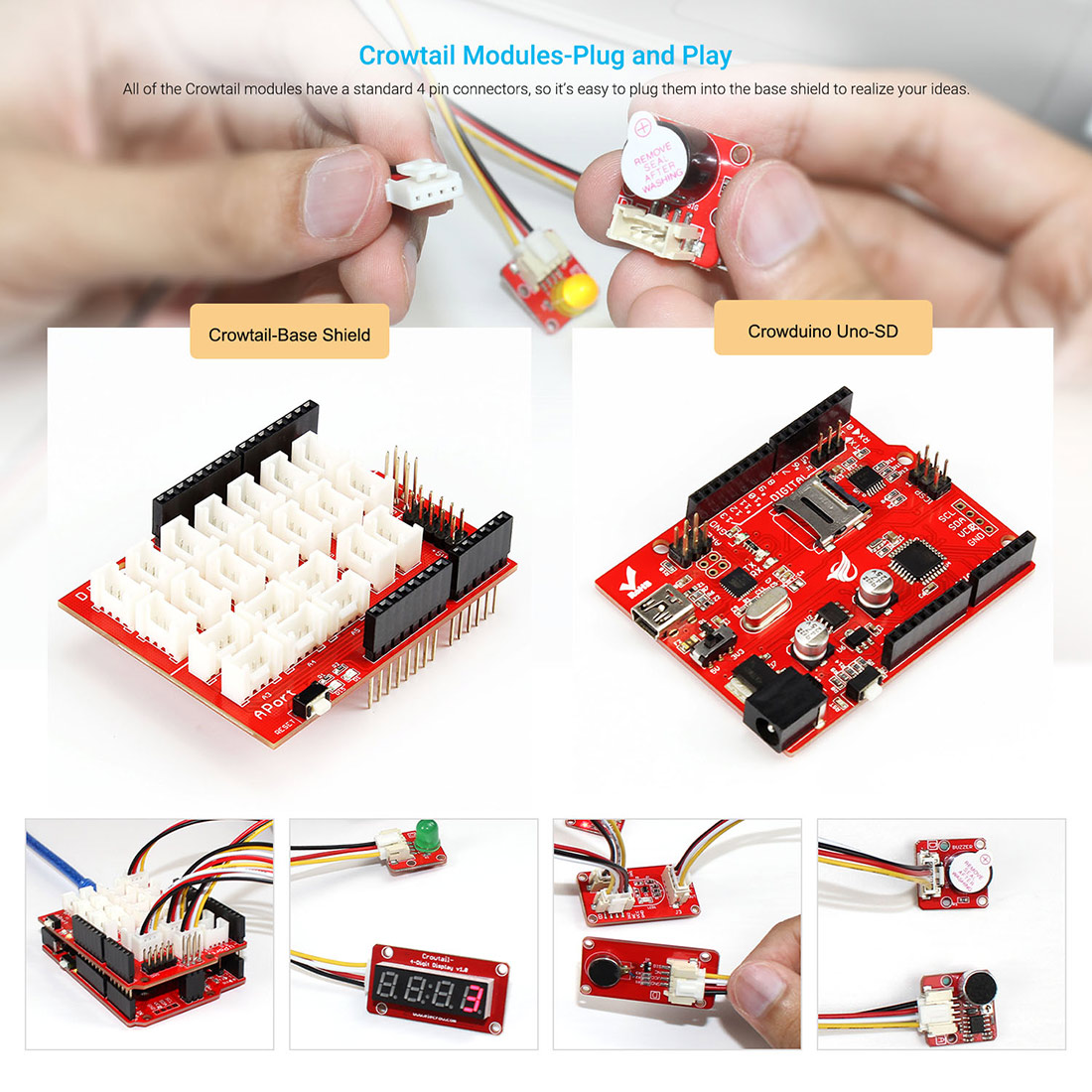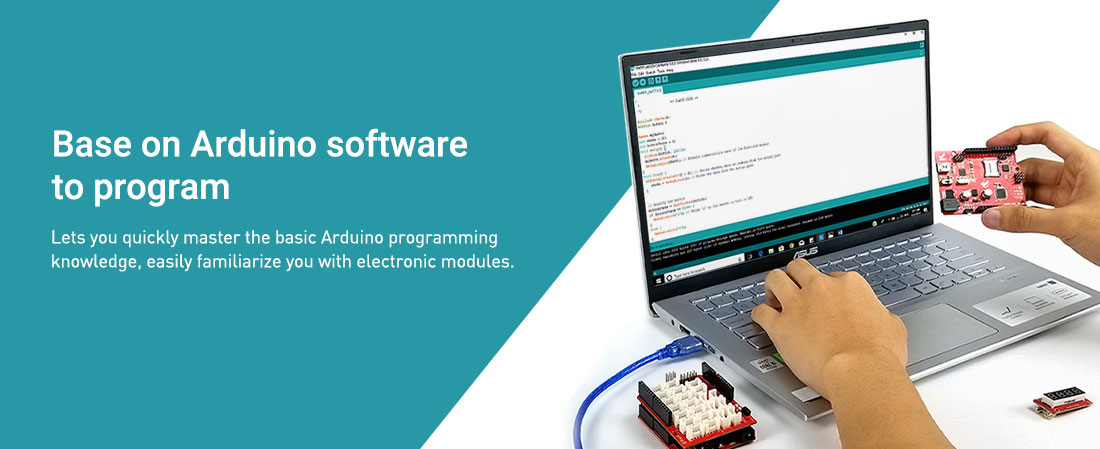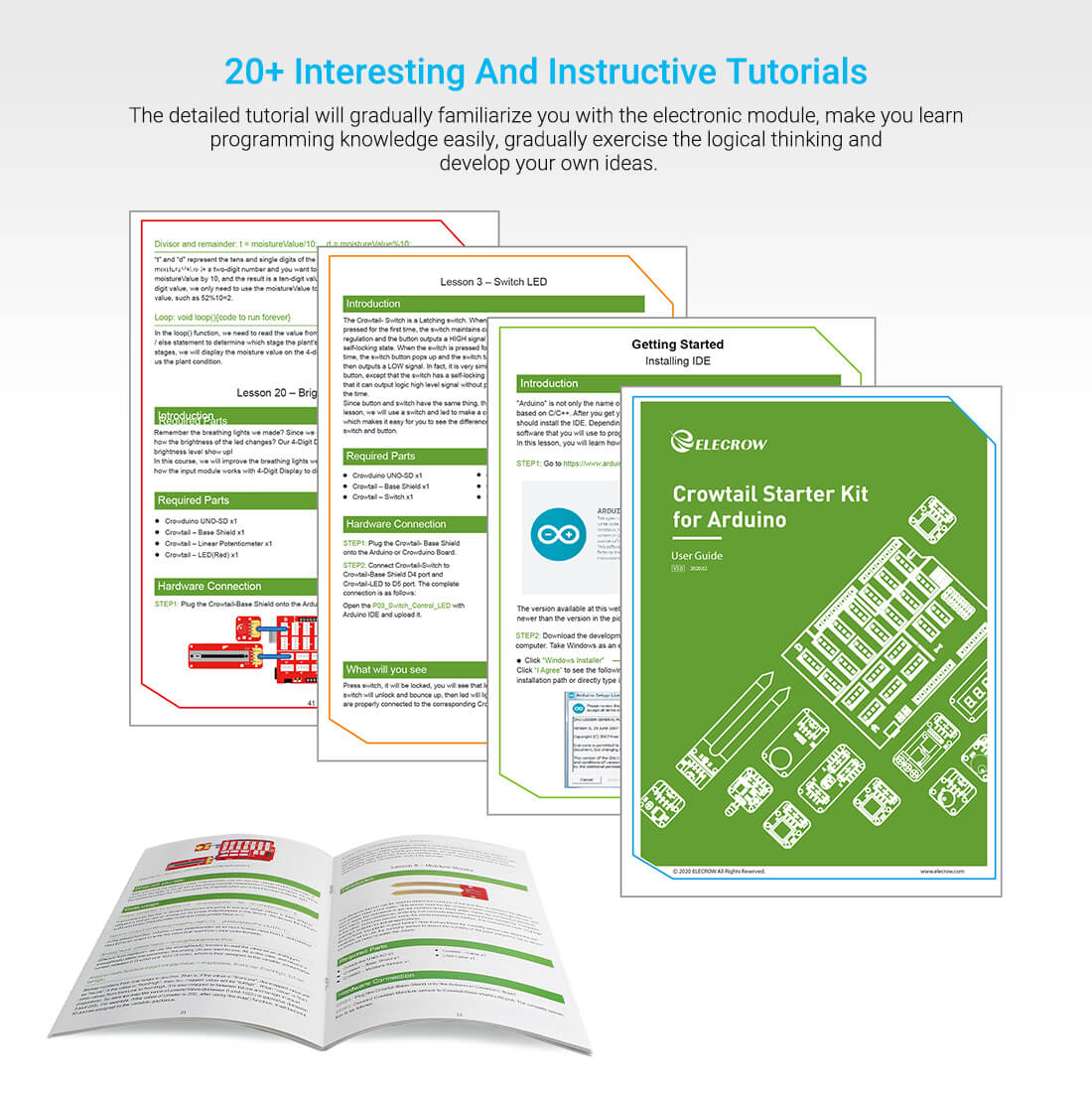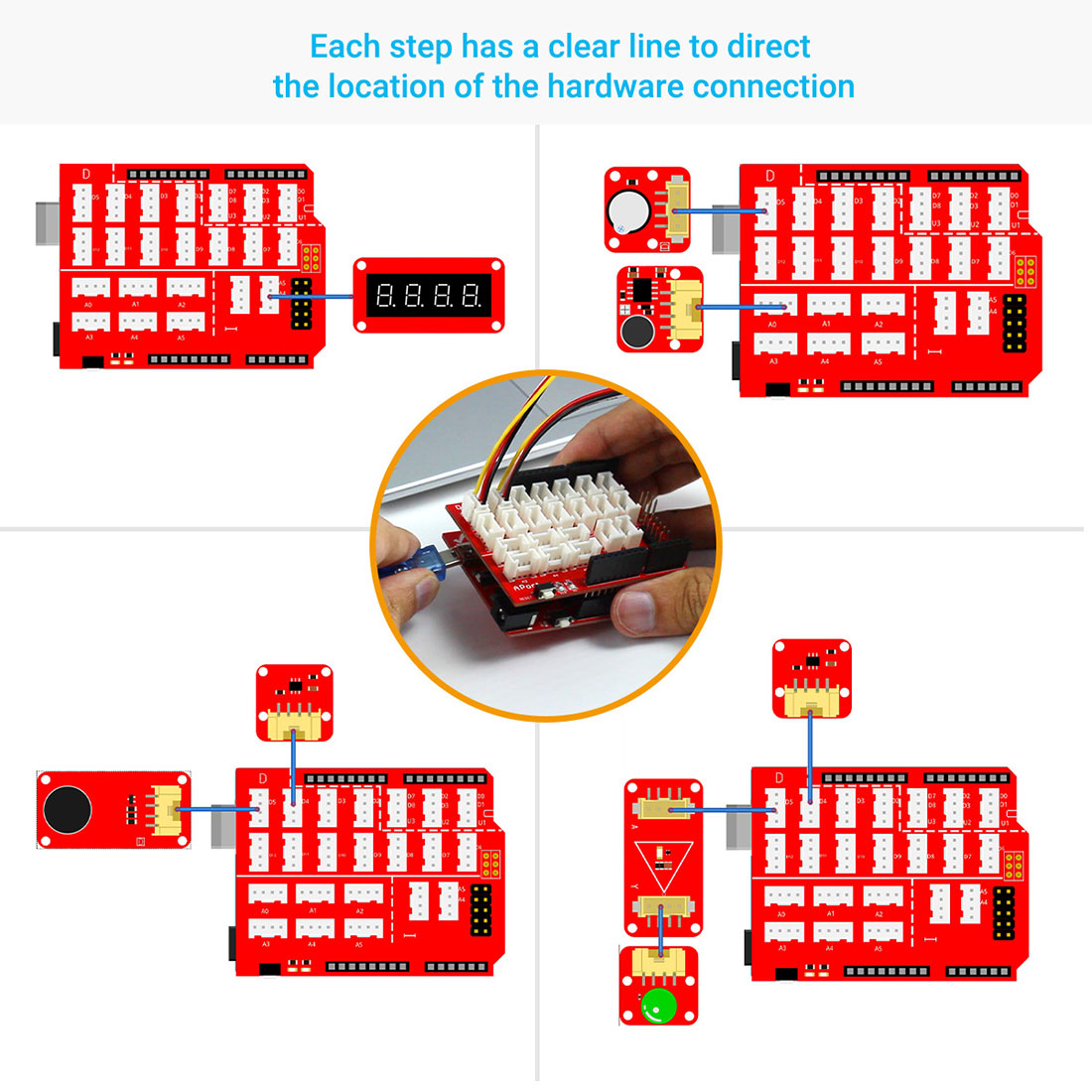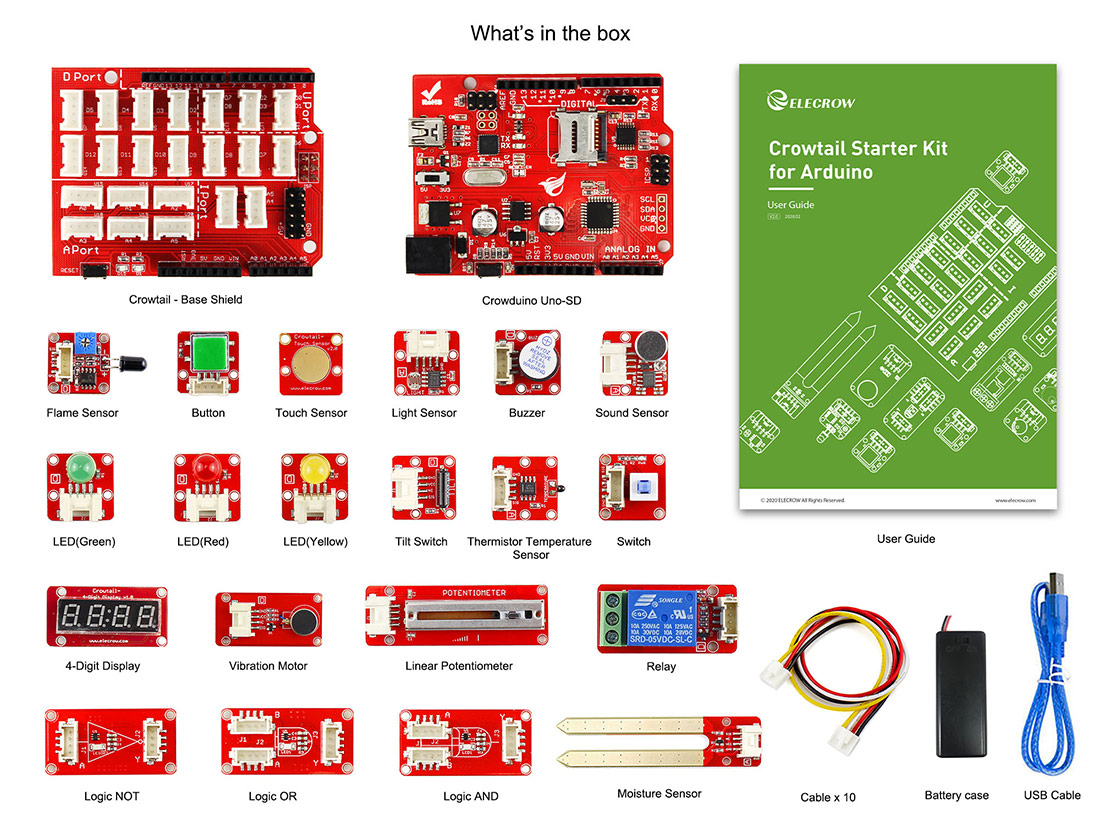 Feature:
Various Crowtail modules with different functions

Plug and play, no troublesome soldering and no complicated wiring.

More than 20 creative tutorials and 22 well-selected electronic modules.

Well-designed packaged, soft internal slot structure with clasp, protecting and settling the modules very well.
Specification:
Package weight: 635g

Package size: 11.5 x 8 x1.5inch
Package list:
Crowduino Uno-SD x1 

Crowtail - Base Shield x1

Crowtail - Button x1   

Crowtail - Switch x1  

Crowtail - Buzzer x1     

Crowtail - LED(Red) x1     

Crowtail - LED(Green) x1     

Crowtail - LED(Yellow) x1     

Crowtail - Logic AND x1     

Crowtail - Logic OR x1     

Crowtail - Logic NOT x1     

Crowtail - Flame Sensor x1     

Crowtail - Moisture Sensor x1     

Crowtail - Touch Sensor x1     

Crowtail - Relay x1     

Crowtail - Light Sensor x1     

Crowtail - Thermistor Temperature Sensor x1     

Crowtail - Vibration Motor x1     

Crowtail - Linear Potentiometer x1     

Crowtail - Tilt Switch x1    

Crowtail - Sound Sensor x1     

Crowtail - 4-Digit Display x1

Cable x 10

USB cable x 1

Battery case x 1

User manual x 1
Wiki & External links