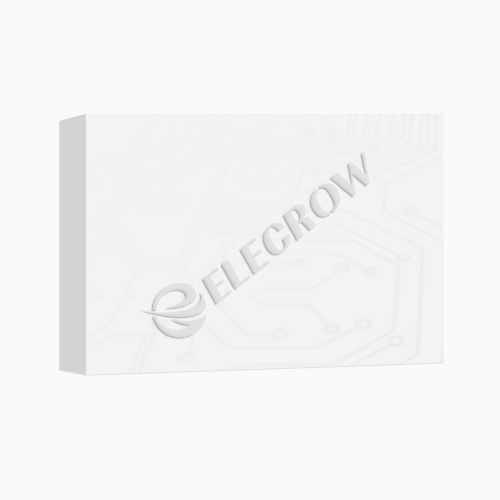 Many designers & developers may have encountered this problem: The product designing and development have proceeded smoothly, but it comes out a big problem for production: PCB, Component Sourcing, Soldering, Quality Control, Logistics, Payment, these trivial but complicated issues waste so much time and effort.
Elecrow supplies professional hardware related service worldwide, in order to help makers interact and learn from each other, to create a harmonious and sustainable development environment. Now, let Elecrow help you solve all the problems.
As Elecrow cooperate designers, you can get the following services:
1.Investment: If, after review of our assessment commission, we can invest in your projects production, you only need to concentrate on design, and we help you with the money.
2. Production Services: We help you with all production-related issues. You can just wait for the completion of the production, do not need to worry about the mass problem in the production anymore.
3. Warehousing& Logistics: We also provide all service for the warehousing and logistics services for your products, to ensure that your design will be presented to the user's hands beautifully.
4.Profits for Designer: Elecrow provides monthly reports for your product and corresponding profits for you. Cheers with Elecrow!
5.Special needs: Of course, if you have special needs, if you do not want your product so open, we will strictly keep your related files secret; or if you want to produce your products by yourself and just need the
drop-shipping service, we can also help you deal with this problem. You can cancel any time if you think it not Isatis factory cooperation.
Sent Email to info@elecrow.com, as Elecrow cooperator, you can concentrate on your development work now!
With Elecrow online store and customer PCB service, you just need to focus on inventing new things.
Products fulfilled and sold at elecrow
Keyduino is an Arduino compatible development board with built-in NFC (Near-Field Communication). KeyDuino is the easiest way to build an NFC project with the benefit of Arduino.
KeyDuino greatly simplifies the development of your NFC projects thanks to the simplicity of Arduino platform.
KeyDuino will be the bridge that helps you wirelessly interact with your environment, drive motors, unlock strikes, control relays, read from a temperature sensor and all thanks to built-in NFC connectivity, right out of the box.
Pierre CHARLIER

Ph.D. student, biomedical & IOT hardware Engineer

Hacking is a passion for me, any kind of hacking: hardware, software but also pyrotechnics.

I really like to share my passions through open source projects and you can find some cool stuff on my YouTube channel here.

KeyDuino was my Master's degree final project and was a great experience based on a Kickstarter.

If you want to contact me feel free to email me at mrstein@hotmail.fr
Raj Bhatt

Electronics enthusiast, hardware maker, and founder of Embedded Lab

I started Embedded Lab in 2010 as a hobby project to document my personal electronics projects and to support newbees in the DIY and maker communities by providing open-access tutorials and projects.

I hope you enjoy my posts as much as I have enjoyed writing them.

I welcome the report of errors and suggestions for improvements. If you would like to reach me for any reason (question, comment, project share, or just to say hello), you can email me at admin@embedded-lab.com
Arduino CNC Shield – 100% GRBL Compatable
Do it yourself CNC projects are popping up everywhere and we decided that we wanted to contribute to the growth.
Here are a few of our design goals:
Modular Design – We wanted to do more than just keep cost down. We wanted things

to be

reusable and

up-gradable

. (Arduino, Individual

Stepper

Motor Drivers and more…)
Compact Design – Squeezing a 4 axis design into a board the same size and Arduino Uno.

Opensource

Software – 100% GRBL compatible (G-Code Interpreter)
Evolving Development – We are keen to improve on the design and welcome all feedback.