Raspberry Pi Zero is a a super-small, hackable, and ultra-low-cost computer.It is half of the size of a Model A+, with twice the utility. It just looks like a slimmed down version of the Raspberry Pi we know and love.
It's kind of like the little brother to the Pi 2 - with just a micro SD card slot, a mini HDMI-compatible port, two micro USB ports (one for power, one for USB), and 512MB of RAM. It has a single-core 1 GHz processor chip, similar to the Pi A+ and B+. Actually it's 40% faster than the original Raspberry Pi but measures only 65mm long by 30mm wide and 5mm deep.
It is no wonder that many new interesting projects are being created with the help of the Raspberry Pi Zero. From practical, everyday helpers, to drones, to entertainment devices, it seems like amateur hobbyists have no limit to their creative imagination. Please note - the Pi Zero is quite minimal and requires a few accessories to turn it into a computer!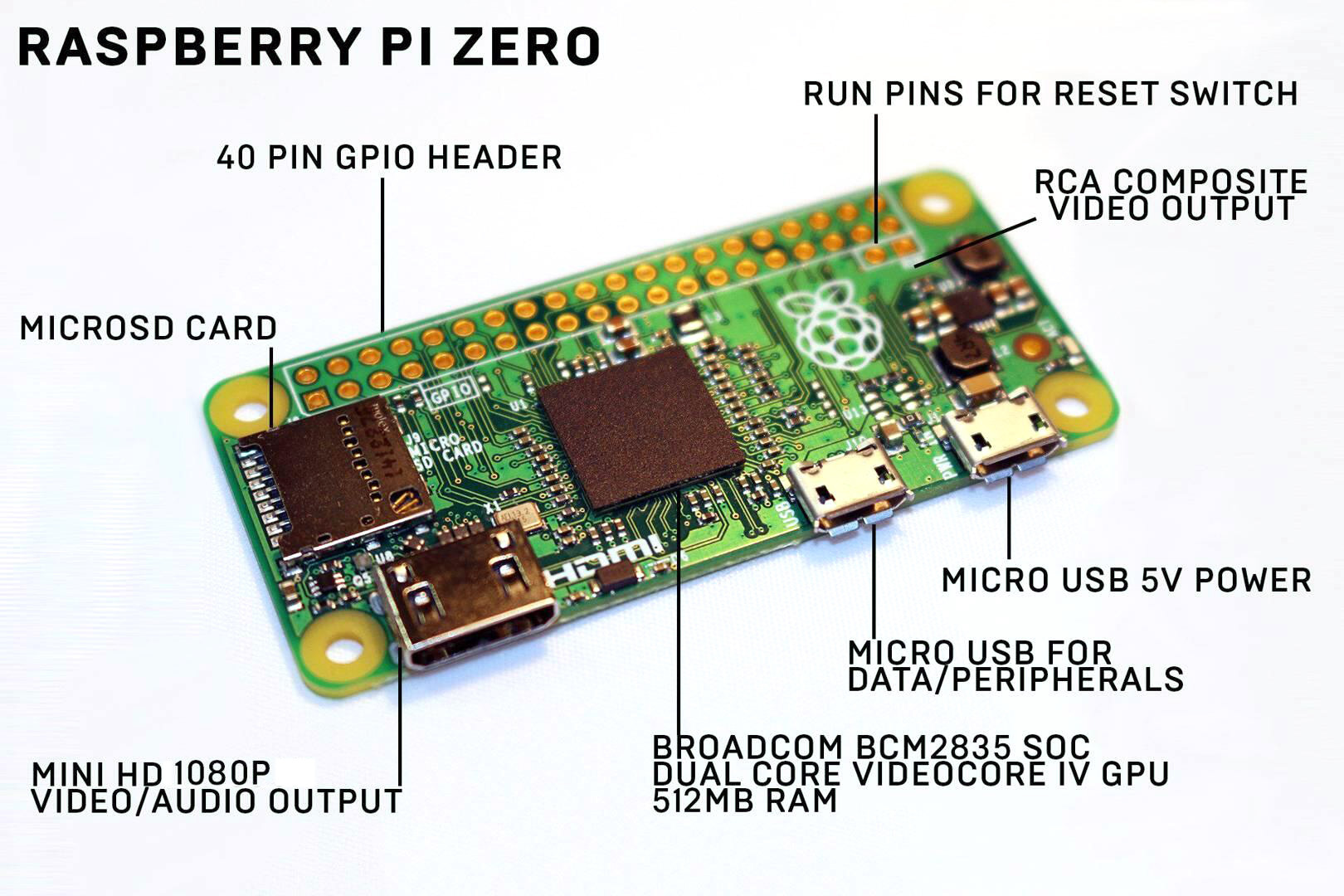 Features
1GHz single-core CPU
512MB RAM
Mini HDMI-compatible port
Micro USB OTG port
Micro USB power
HAT-compatible 40-pin header
Composite video and reset headers
CSI camera connector (v1.3 only)
Specifications
Item Weight:3.52 ounces
Dimensions L x W x H:4.92 x 4.41 x 0.98 inches
Package list
Wiki & External links