Micro:bit V2.2 for MakeCode (V1.3B/V2.21)
The BBC micro:bit continues a decades-old tradition of introducing a generation of children into computing 18 times faster and 70 times smaller than its predecessor.
BBC micro:bit version 2.2 is better than ever! Maintaining the same size and compatibility as the previous v1 version, the micro:bit is now equipped with Bluetooth 5.0, 4 times more processing power, and 8 times more memory than the original micro:bit. With the increased memory, it is now possible to program in MicroPython with greater freedom, which was previously limited by memory issues. In addition to more processing power and memory, you can now talk to your micro:bit thanks to the mic and speakers already built into the board. Another detail is the now touch-sensitive logo, allowing multiple points of interaction with the micro:bit!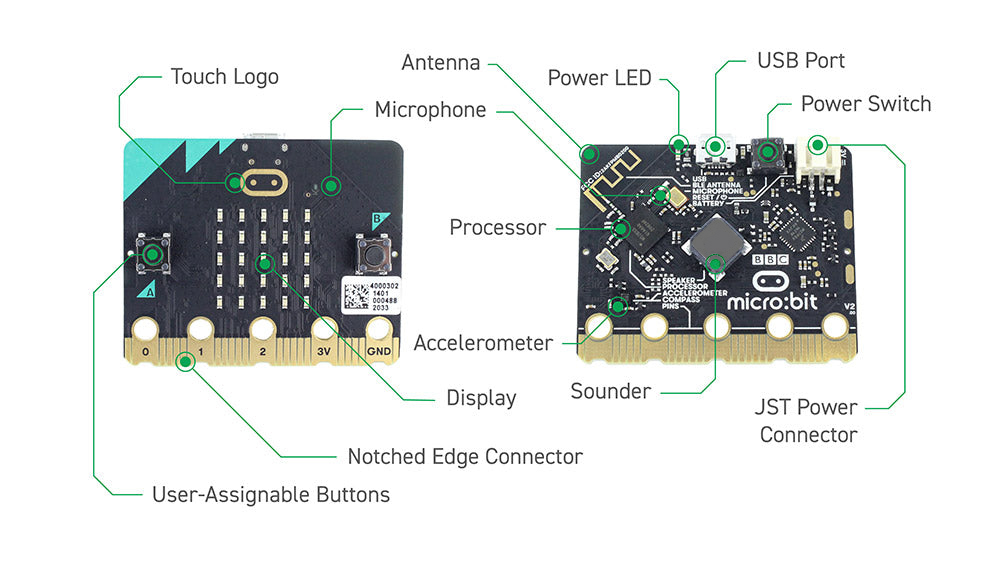 Support Fun Makecode Graphical Programing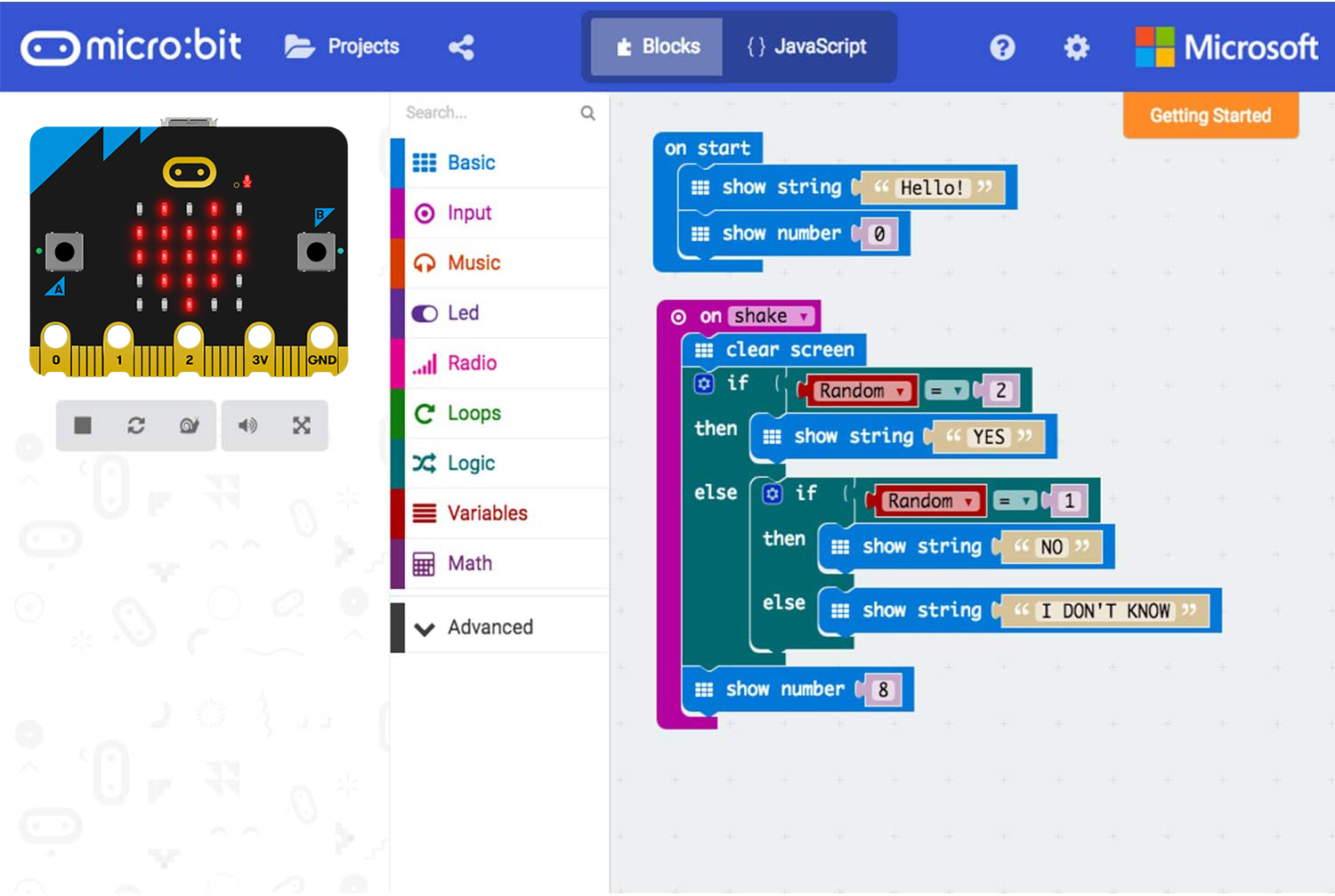 Compatibility of letscode for micro:bit on Elecrow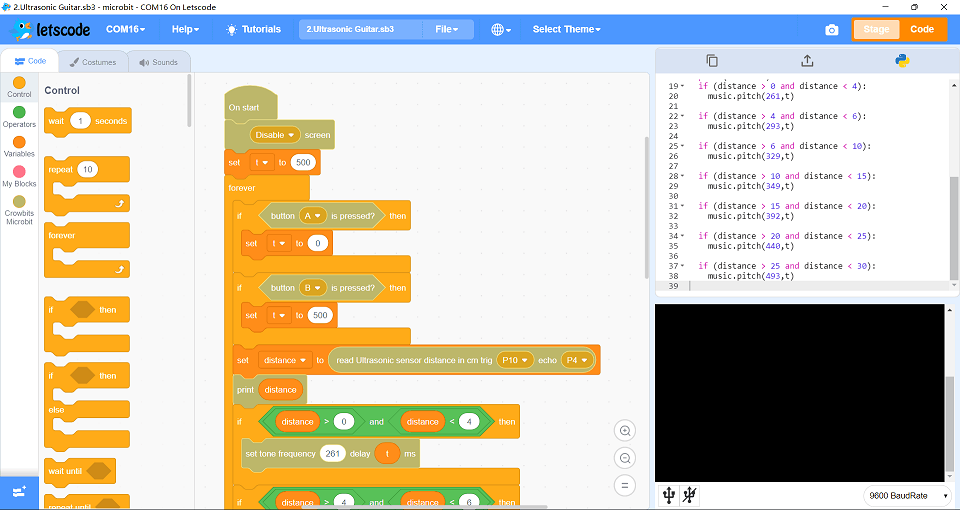 Connect a variety of mainstream hardware devices&supports Arduino, Micro:bit, etc
Learn more about lestcode>>= https://www.elecrow.com/letscode.html
feature
USB, radio, serial, and Bluetooth low energy connections.
Compass and accelerometer.
2 user assignable buttons.
Fully programmable 25 LED display.
25-pin notched edge connector.
Onboard speakers.
MEMS microphone with LED indicator.
Touch-sensitive sign.
Light level sensing.
temperature sensing.
A built-in sleep/shutdown mode allows the board to power down while the battery is connected.
A discrete voltage regulator capable of supplying up to 200mA to external accessories.
Power status LED and USB data transfer LED.
Code it with MakeCode; block, Javascript or Python.
 Package list
1 x BBC micro:bit V2.2 mainboard
1 x User Manual