Solar energy is so powerful that we make full use of this power almost everywhere like commercial use, agriculture, schools, government and residential solar power systems throughout the country. Besides nowadays many enthusiastic makers utilize even small solar panels to create various applied and awesome applications which are really an environmentally friendly,useful and practical things for us.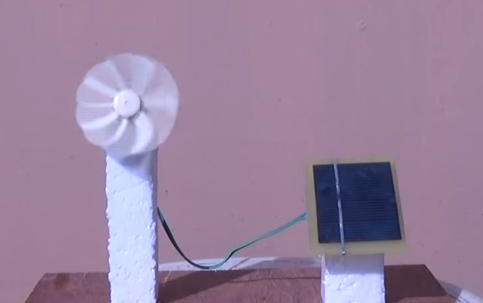 I found that there are plenty of helpful projects about the use of solar panels so here I selected some to share with you. May you could also take actions to make one.
How to Make a Solar Powered Electric Fan - Science Project
Diy an electric fan? Yes. It is so easy to make one with a little solar panel and it is a good science project for school students too. You can make it at your home.
Five minutes solar phone charger
To charge a simple phone you just need a 5V solar panel and wire up a bunch of solar cells in series. It is very simple, homemade and great for science fair or solar projects. You just need to chop up the phone charger and cut pieces of copper tape to solder each wire from the charger.Next stick the tape onto the clothespin pads for cells to charge and finally you make it. Welcome to view in detail Five minutes solar phone charger
How To Make Small Solar Panel
For this project you will need 10 solar cells and each of them gives 0.5volts and 500mah, plastic covers for protecting the cells, usb micro jack with cable, 2 component glue and nail polish. These are operable usb solar panels projects you can't miss.
Amazing DIY Solar Tree Charger!
So zmazing! This mini solar tree can give up to 1A of current for charging devices like your phones with a slot of usb wire. It seems easy ! Let's try right now !
For above projects you must need following
Related products
for your operations [table id=23 /] More reference welcome to click
Related products