128 X 64 Dot-matrix 3.3V COG LX-12864L-1 LCD Display Module
The LX-12864L-1 LCD Module is tiny size, easy to use, clear displaying, it can be widely used in various human-computer exchange panel. It can display 128 columns x 64 rows of dot matrix monochrome images, or display 16 rows x 8 rows of 8x8 dot matrix words, numbers and symbol. The display module can meet different requirements due to its strong input instructions can be combined into a variety of inputs.
It can be widely used in various instrumentations, such as PM2.5 detector, car drive recorder, POS credit card machines, time and attendance systems, access control system.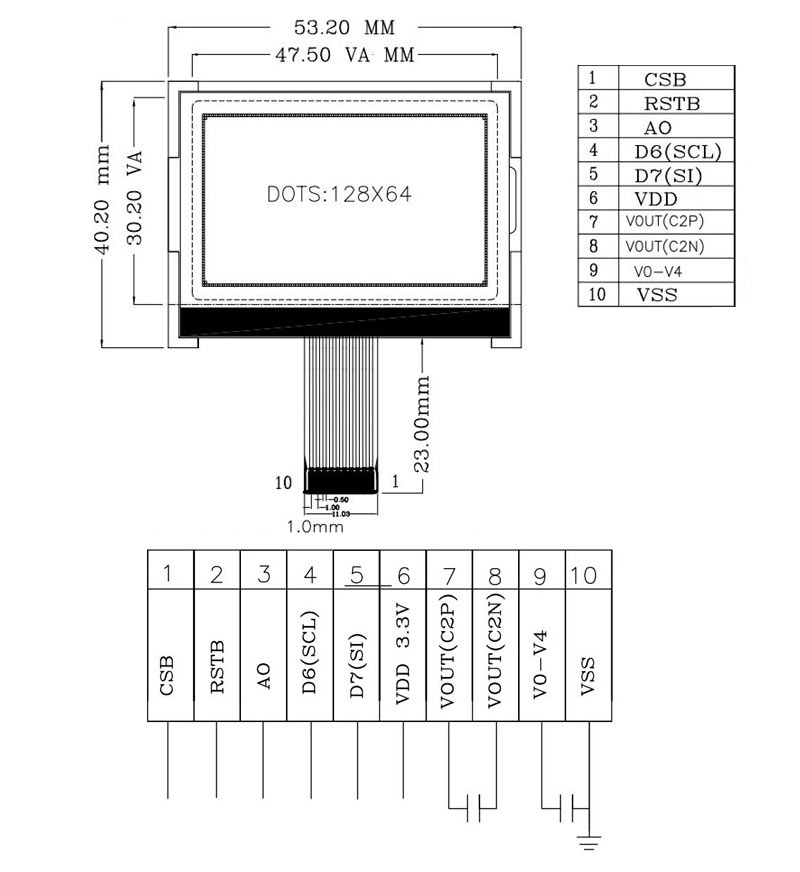 Features
Can be equipped with backlight (with a retaining wall back, with a fixed column at the bottom).
Interface is simple and convenient, can use 4-wire SPI serial interface.
Choose special compensation liquid crystal, please select green backlight if you use it in the sun, the other on the selection of white backlight.
Power consumption is low, 5mW without backlight, not more than 100mW with backlight.
The command function is strong, it can form various inputs.
The screen is backlight, provides uniform brightness.
Specifications
Low power consumption: 5-100mW
Working voltage: DC 3.3V
Working temperature: -20℃ to + 70℃
Working life: 50000 hours
Display mode: STN, translucent (clear font)
Size: 53 mm x 40mm
LCD process: COG (chip on glass)
Package list
128 X 64 Dot-matrix 3.3V COG LX-12864L-1 LCD Display Module x 1