A smart home, or smart house, is a home that incorporates advanced automation systems to provide the inhabitants with sophisticated monitoring and control over the building's functions. For example a smart home may control lighting,temperature, multi-media, security, window and door operations, as well as many other functions.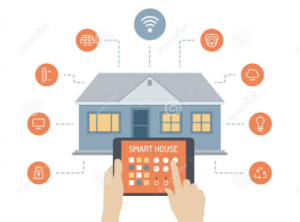 Nowadays some families have already taken full use of smart home system to enjoy much convenience and comfort. But what they use most? It turned out to be these following kinds of products.
Lighting and switches
Replacement switches or dimmers can give you control over your lights from anywhere via your WiFi connected mobile device. With smart light kits, you can even get bulbs that produce millions of colours and react to events like social media updates, weather changes, and sports scores.
Security
Surveillance cameras with wireless capabilities can stream video to your compatible smartphone or tablet, send you notifications when activity is detected, and record to a cloud-based storage. Smart locks can detect a mobile device or a connected fob in your pocket to allow you convenient keyless entry.
Sensors
Smart home monitoring via smoke and carbon monoxide alarms can alert you to potential dangers even when you're away from home. Water sensors can detect a leak and warn you early enough to avoid costly flood damage.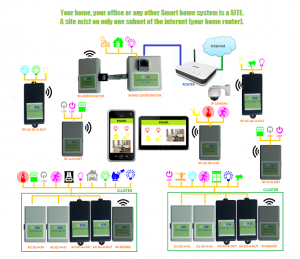 Smart homes use 'home automation' technologies to provide home owners with 'intelligent' feedback and information by monitoring many aspects of a home. For example, a smart home's refrigerator may be able to catalogue its contents, suggest menus, recommend healthy alternatives, and order replacements as food is used up. A smart home might even take care of feeding the cat and watering the plants. Regardless of the technology, smart homes present some very exciting opportunities to change the way we live and work, and to reduce energy consumption at the same time. Imagine being able to check messages, open windows, operate lights and curtains and monitor how much money your house has made you from your renewable energy system, through your smart phone, from anywhere in the world!
So are you get heart-moved by these smart home applications? If so, may follows open source hardwares could help you create one !
[table id=5 /]