As you see, GPRS brings the new era of innovation with its combined function of GSM and GPS. We all are enjoying the convenience and benefaction from applications of GPRS,especially from these five most popular projects of GPRS modules and shields.
Remote control via GPRS/GSM SMS (Arduino)
With Arduino, GPRS modules and some other related modules, you are able to control the power supply of washer or air conditioner these devices by microchip such as AVR or PIC with relay. You can send a message via phone to control the relay on&off. With this, it will be convenient to control any device wirelessly, especially helpfully on irrigation, smart home, outdoor remote control etc.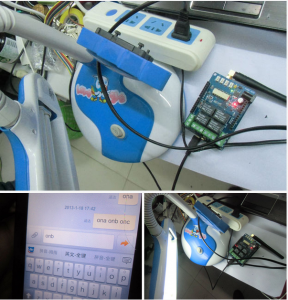 Please click here to visit the original
.
The wireless printer
The wireless printer uses GPRS/CDMA to do data real-time transmission and auto-printing wherever covered with mobile network without the need of computer and netting twine.This product is widely used among stores,markets for paying bills which works simple and fast.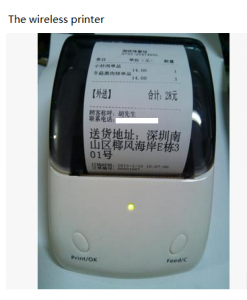 The vehicle tracker with GPS+GPRS
The project is based on a GSM/GPS/GPRS with main function of detecting an illegal entry and communicating with its geographical position using. If your car is not parked where do you think, something is wrong... Call immediately to your Arduino, hidden in your car, and it will send you an SMS with the location, longitude and latitude at the moment, and it also sends GPS data to a web server with the realtime position (Google Maps). Thanks to the GPS+GPRS shield you can track your car in realtime. This shield is programmed to recognise your number and only if it is correct it will send you this data.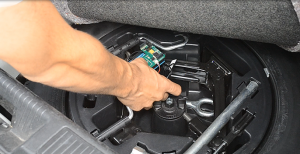 Please click here to visit the original
.
The remote fire detection device
The remote fire detection device is also equipped with basic smart home features. It can detect ambient temperature constantly and when the ambient temperature exceeds the set value, it can send a message to inform the owner that it is too hot in the house and it may cause a fire, so that the owner can take effective measures. The temperature sensor can be replaced with a variety of other sensors, such as proximity sensor, ambient light sensor etc, to function as an anti-theft warning. Furthermore, can also work as the master control in smart home to control various appliances in the house.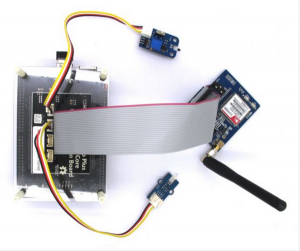 Please click here to visit the original
.
Daily SMS message
Have you tried to make a project that has power and cell service but no WiFi service when you only want a single message (email or SMS) sent each morning with a simple report on the movement activity detected over the past 24 hours. The Arduino collects motion sensor data totaling hourly. This system can also be adapted to other types of sensors, such as temperature, humidity, water level, gas, etc. And just feel free to modify the code to add your message output.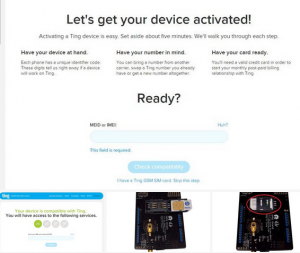 Please click to visit the original.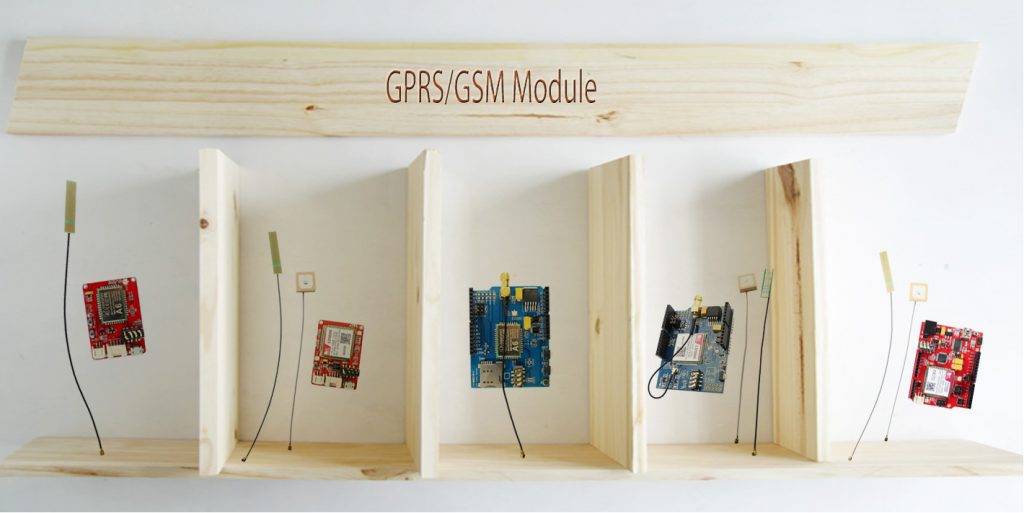 Finally allow me share several open hardware resources to help you do these projects:
Crowtail- SIM808
Elecrow SIMduino UNO+SIM808 GPRS/GSM Board
Crowtail- A6 GPRS/GSM Module
SIM808 GPRS/GSM+GPS Shield
A6 GPRS/GSM Shield