More and more devices have USB-C ports as the main interface. Compared to the USB Type-A port, the USB-c port provides a range of powerful features that enable a variety of roles. Smartphones have switched to new USB-C ports due to their faster charging and data transfer capabilities, and many modern laptops have USB-C ports. As mentioned earlier, Apple's MacBook Pro fully embraces this powerful new technology and only supports the USB-C port. According to the site, Apple will likely have its 2019 series of iPhones come with USB Type-C support.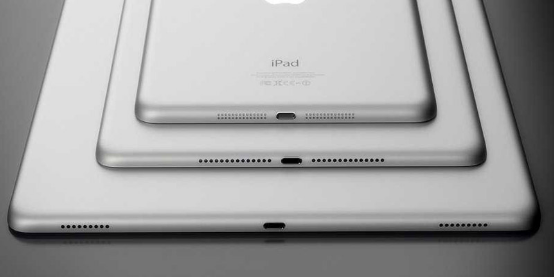 And you maybe get confused with different types of USB-C and other concepts like USB 3.1, Thunderbolt 3. You can get to know almost every common sense about USB-C in this article.
1. What is USB type-C?
?
USB type-C, also called USB-C is just a new connector which has some specifications for those cables' wiring. So the USB-C just tell you how it looks like but doesn't describe any specific speed, power capability or supported data protocol. It was designed to be around for much longer.

2. USB-C VS USB 3.1
?
Most people now have a blurry line between the words USB 3.1 and USB Type-C. It is considered that USB 3.1 and USB Type-C are the same concepts (this is mainly because some mobile phone manufacturers deliberately confuse the concept). Let me first talk about what is USB 3.1. USB 3.1 is the latest USB transfer protocol developed by the USB IF Association. The USB transfer protocol mainly has the following types:
usb1.0
usb2.0
usb3.0
usb3.1
thunderbolt3
USB 3.1 is a new transmission standard, and USB Type-C, which is exactly an interface standard (interface type). Therefore, the USB 3.1 protocol can support USB Type A (USB-A), USB Type B (Micro USB) and the latest USB Type-C interface type. The USB Type-C interface can also use transmission protocols such as usb2.0, usb3.0, and usb3.1.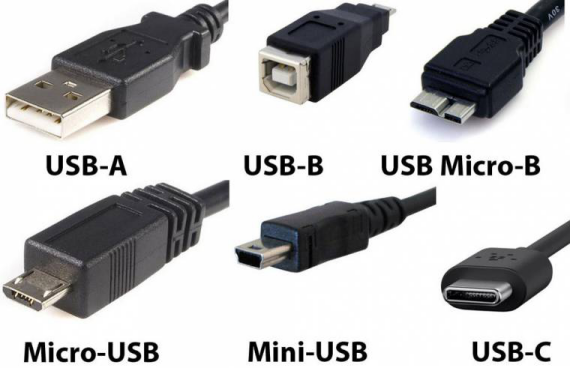 3. USB-C VS Thunderbolt 3
?
Thunderbolt3 is a transport protocol defined by Intel and Apple. It borrows the physical interface of type-c and can be understood as a 40g lightning protocol running on the type-c physical interface. That is to say, the existing lightning power 3 uses the USB TYPE-C interface, but the USB type-c interface does not necessarily support the "custom protocol" of the lightning 3.
4. USB-C VS lighting3
?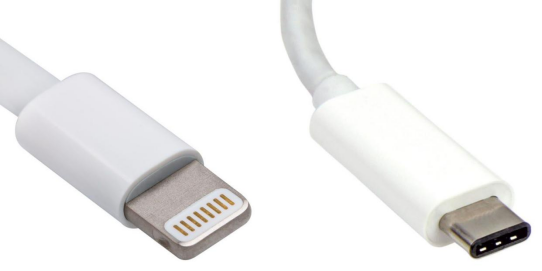 Ordinary usb3.1 has a bandwidth of 5g-10g, and lightning 3 can reach a bandwidth of 40g. The most obvious difference between USB-C and Lightning ports is that Lightning port is smaller, which gives Apple an advantage to make slimmer devices. And these two ports are both reversible, but USB-C to USB-C cables can be plugin through the double end that provides a more convenient user experience.
Summary
In general, the main difference between these types of transmission protocols is the transmission speed. Usb1.0 and usb2.0 are older transmission protocols. The speed is slower. The most widely used ones are usb3.0 and usb2.0. We usually use notebooks, U. Disk, mobile hard disk, and other devices are generally combined with usb2.0 and usb3.0. At present, some mobile phone manufacturers deliberately promote the transmission speed of mobile phones using USB Type-C interface. This view is wrong. Only the Type-C interface using a USB 3.1 protocol has a faster transmission speed.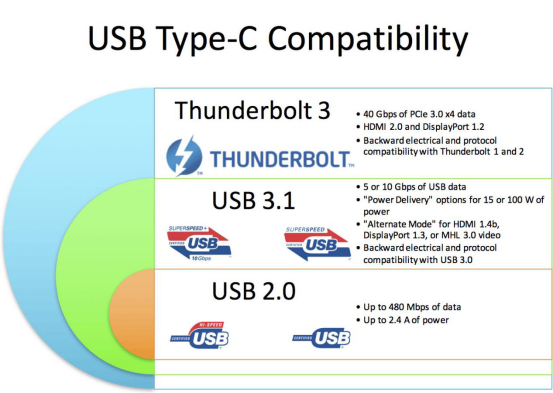 5. What're different protocols that may use USB-C
?
Now several protocols are using USB-C as a new interface, such as thunderbolt3, display port, MHL and HDMI. You can see the alternate mode protocols for USB 3.1 Type-C cables, adapter cables, and adapters according to the support matrix.
6.
What's the Minimum Specifications of USB-C and full-featured USB-C Speed, power, protocols
?
Although USB-C doesn't describe any specific speeds or power capability, it still has minimum specifications. For example, supported with at least 3 amps of electric current and 60 watts of power, USB-C cables can power almost anything. From laptops to large high-resolution monitors, even some printers. Also, it was called "dual role" as it can send data and power both equally which is different from other types of USB. But if the cable is labeled as a "full-featured" USB-C cable, that means it supports the latest USB 3.1 Gen 2 speeds of 10 gigabits per second and is backward compatible with USB 2.0 as well.
7. What're the advantages of USB-C
USB-C connector is friendly to users. It can be used on very thin electronic devices because its height is only 3mm. Also, there's no up or down orientation so it works regardless of which way you plug it in. It's finally no longer anti-human (think about before, insert a U disk into the computer: Oh, it seems Can't plug in, try again in turn; eh? Still can't plug in, and then try again; oh! Finally plugged in... sweating...).

More than that, not just happy to work with smartphones, tablets, laptops, digital cameras or anything that traditionally connects via USB, USB-C is also at home across different operating systems like iOS, Android, Windows, Google and more. Now that's a real game changer.
USB-C is faster and can support USB Power Delivery spec ("USBPD") fast charging protocol
USB-C can transfer data up to 10Gbps(gigabits per second). Or an entire high definition feature-length movie in just 30 seconds. That's up to 20 times faster than USB 2.0. What' s more, It has more power for you to charge your device. With up to 100 watts or 3 amps of power, USB-C cables can power your phone, iPad, laptops and even some printers.
USB-C can provide Display Port and other video output
USB-C cables can deliver Ultra-HD 4K video resolution to USB-C and HDMI displays. That's 4 times resolution of standard high definition.
8. Do I need to replace all my old device?
As the world moves toward USB-C, it doesn't mean you have to replace all your existing devices. Your new USB-C device (such as a Macbook pro) will still be compatible with all your existing devices (smartphones, laptops, tablets, printer and etc.), you just need the correct USB-C cable, adapter, a DUO USB-C Hub and etc. For example, you can connect your Raspberry Pi 3 with your portable screen which has a USB-A interface by a USB-C to USB-A adapter. When you want to plug your hard disk and earphone into your laptop or Apple iPad Pro, it's better to get one USB-Hub if you want to connect more.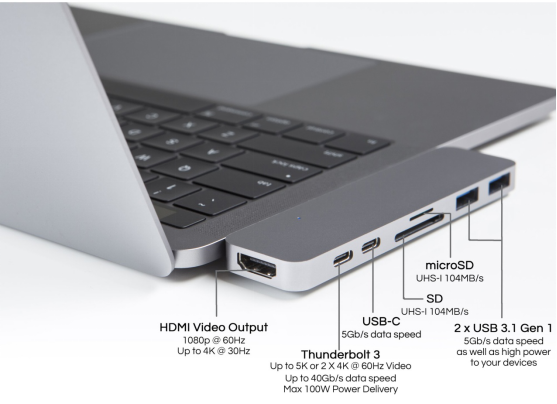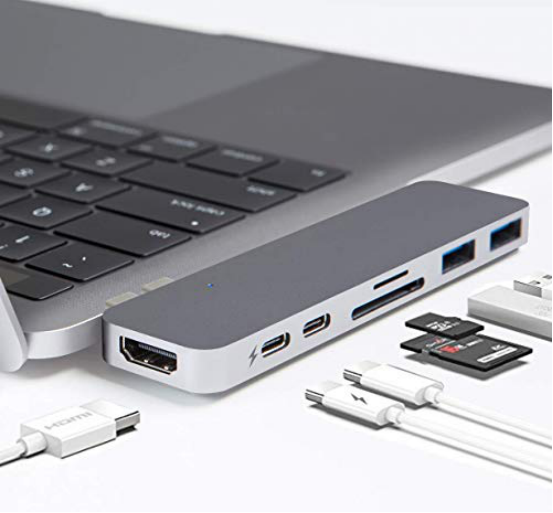 You may want to know what devices have adopted USB-C nowadays. And I just collect some of them that may help you.
Devices with USB Type C Port
Game Console
Nintendo Switch Console Tablet
Smart Phones
Huawei
Mate 10, Mate 10 Pro, Mate 20 Pro、Mate 20 X、Mate 20、Mate 20 RS、P20 Pro、P20、
Samsung
Galaxy S8、Galaxy S8+
Tabets
Apple
iPad Pro(2018)
SUMSUNG
Galaxy Tab S4、Galaxy Tab A、Galaxy Book2、Galaxy Tab S3、Galaxy Book
Laptops
Huawei
MateBook13、MateBook X Pro、MateBook X、MateBook E
Apple
Macbook、MacBook Pro、MacBook Air (new)
SUMSUNG
Notebook 9 Pro、Notebook 7 Spin、Notebook 9、Notebook Flash
Microsoft
Surface Book 2
ASUS
VivoBook Flip、ROG STRIX Hero Edition 、ROG Zephyrus M GM501GS 、ROG STRIX Scar Edition 、ZenBook Pro 15、ZenBook S、ROG Strix
Dell
XPS9380 、XPS 13 9370、Inspiron 13、Inspiron 15、Alienware 17、Alienware 15 R4、Latitude 5590、G3 17
HP
Pavilion x360、ENVY x360、Pavilion 15-cc610ms、ENVY x2、Pavilion 15-cx0051ms、ENVY x2 Detachable 12-E068MS、ENVY Notebook 17-u193ms、
Lenovo
Legion Y7000、Miix 630、Flex 14 81EM000LUS、Flex 14 81EM000KUS、Flex 5 81CA0013US、Ideapad 720S、Flex 5 81CA0016US、
Desktops
Apple
iMac、iMac Pro
ASUS
ROG Strix GL503VD-UH73
Dell
Inspiron 7777
HP
Pavilion Gaming Desktop 790-0021、Pavilion 24-XA0031
Lenovo
IdeaCentre 730s
9. What kinds of accessories can be connected by USB-C?
USB-C is popular in accessories when numbers of device manufacturers change their interface into type-c. In order to keep up, many kinds of accessories are compatible with your device. Such as expansion dock, hard disk, U disk, charger and almighty adapter. Be careful, though, because not all USB-C devices support all of the latest USB-C specs. For instance, just about every USB-C flash drive supports the earlier USB 3.1 Rev 1 protocol, a lot of tablets and phones don't support Alt Mode video, and we are in the early days of USB Power Delivery, with few devices going beyond 40 or 60 watts. In other words, read the spec sheet carefully so you know what you're getting before you buy.
10. How USB-C change your life
when it's popular
?
USB-C brings us so much even if it's not perfect. Now your laptops may have less port and look clean. Also, you can expand the page to the screen and charge the screen at the same time by one single adapter when you connect the expansion dock with your laptops. Same with your phone. When you want to play with your Nintendo switch and listen to music outside at the same time, it's easier to carry just a portable display, mini sound box, and one wire. You can even connect the latest USB-C phone(SAMSUNG S8/S9/Note 8, HUAWEI mate10/20/P20/P20 Pro) to tv with only one USB-C to HDMI cable in seconds. The same goes to the USB-C MacBook Air, MacBook Pro, iPad pro and other full-featured USB-C notebook computers like ThinkPad X280, HP Spectre Folio, Dell XPS, Lenovo 720S/YOGA730 and so on.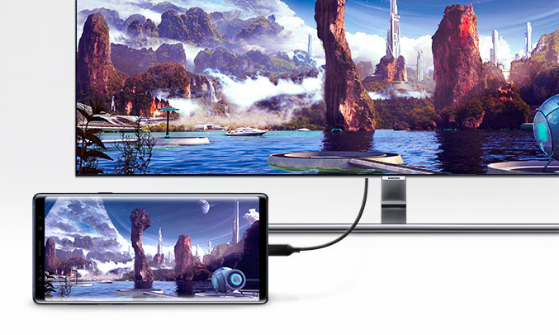 Imagine when USB-C can be applied to all sorts of devices, you can use just one wire with all your devices.