Crowtail-Deluxe Kit for Arduino
Description
The Crowtail-Deluxe Kit for Arduino is a kit for advanced learners with a basic programming foundation. It is designed to help learners diverge their ideas, learn how more complex electronic components work and program, and ultimately help them achieve their dream electronic project! The kit contains more than 20 creative and inspiring courses, from simple to difficult, to guide you in detail to learn how these complex electronic modules work and how to use them, and then program to achieve challenging and creative electronic projects that will even teach you how to create your own artificial intelligence work! 
It includes more than 26 electronic modules, which are selected one by one from more than 100 Crowtail electronic modules. The kit is designed to let you learn some complex electronic modules and learn how they work and how to use them. In addition, the kit will broaden your thinking, help you inspire more novel ideas and creations, and ultimately help you achieve your dream work!
Read the official blog to know more!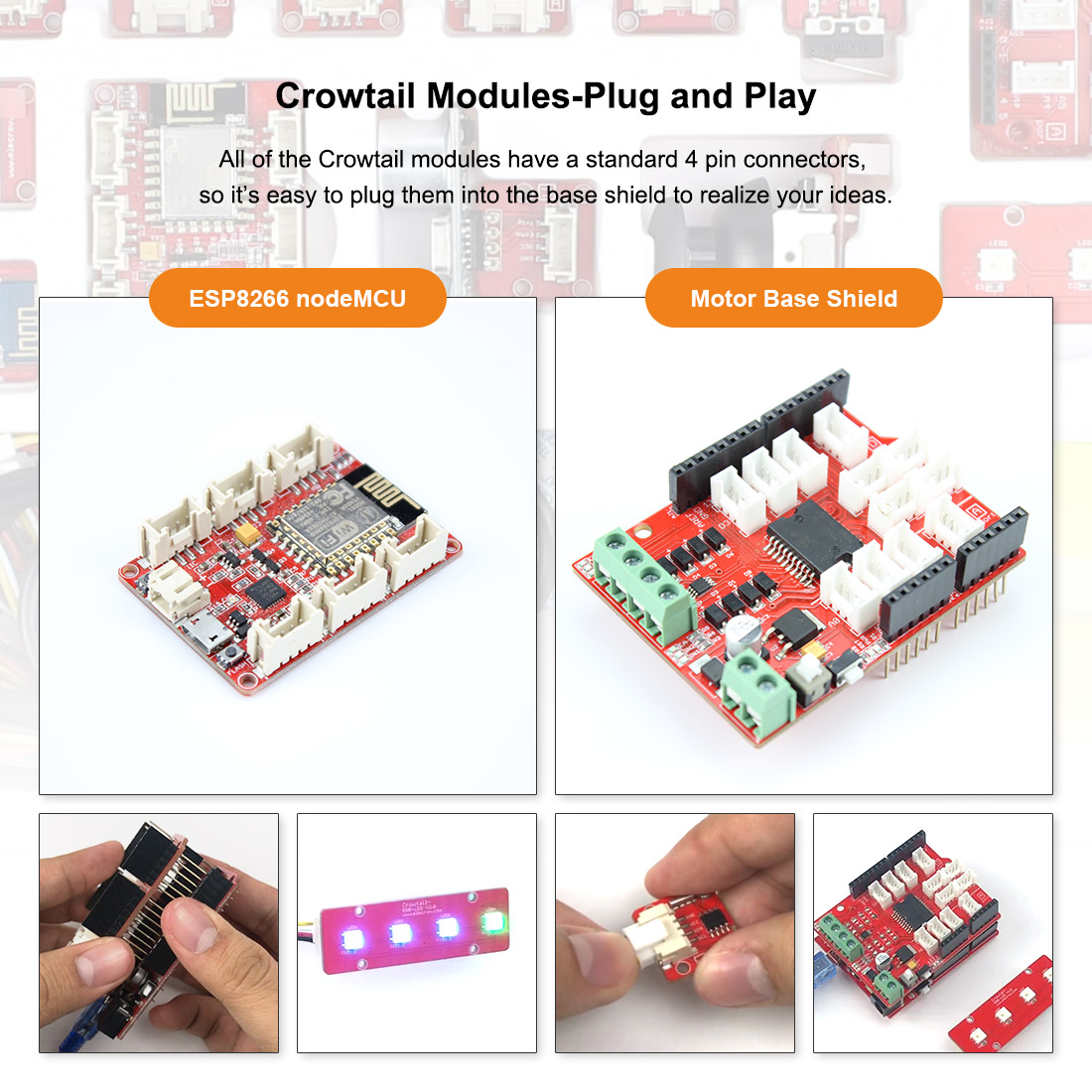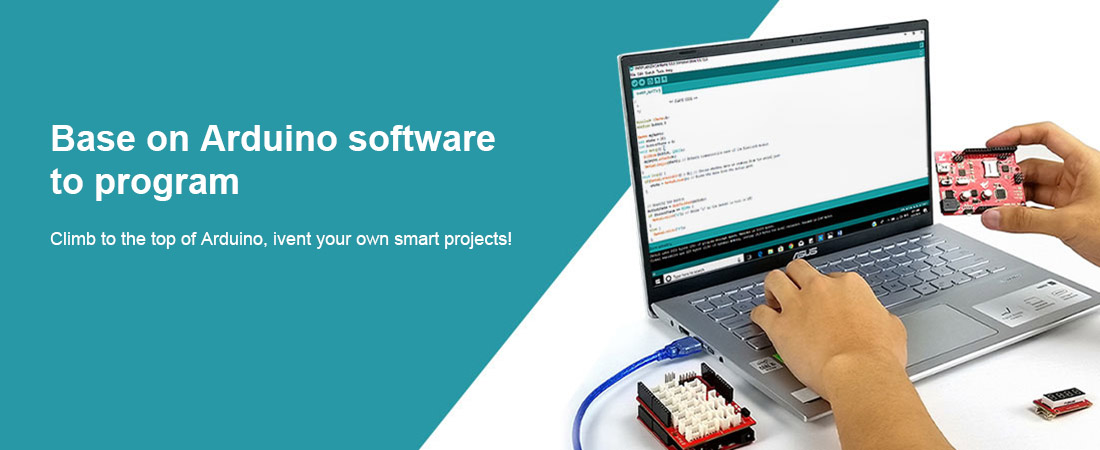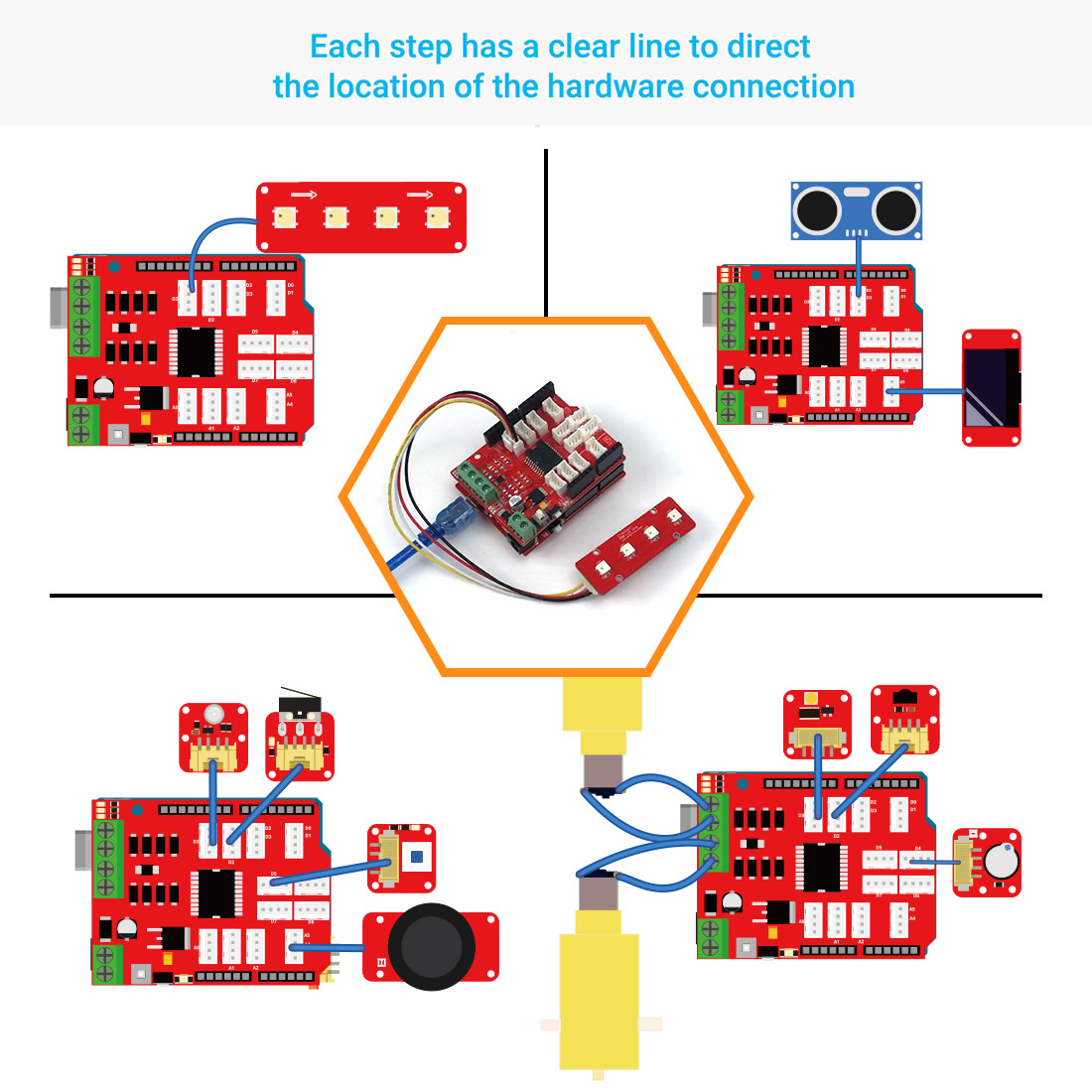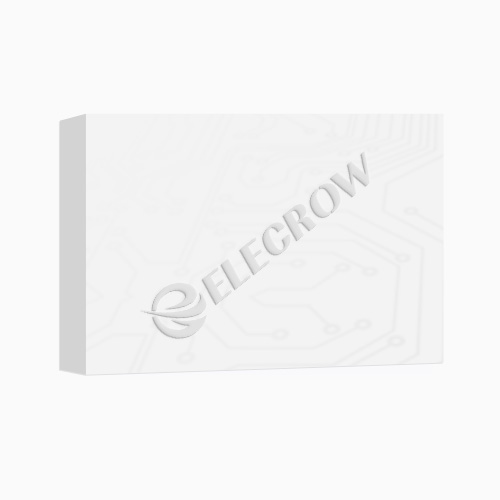 Feature:
Various Crowtail modules with different functions

Plug and play, no troublesome soldering and no complicated wiring.

More than 20 creative tutorials and 26 well-selected electronic modules.

Well-designed packaged, soft internal slot structure with clasp, protecting and settling the modules very well.
Specification:
Package weight:701g 

Package size: 11.5 x 8 x 1.5inch
Package List:
Crowtail - Motor Base shield x1

Crowtail - Buzzer x1

Crowtail - Switch x1

Crowtail - LED(Red) x1

Crowtail - Bright LED x1

Crowtail - RGB-LED x1

Crowtail - OLED x1

Crowtail - IR Reflective Sensor x3

Crowtail - Thumb Joystick x1

Crowtail - IR Receiver x1

Crowtail - IR Emitter x1

Crowtail - Hall Sensor x1

Crowtail - One Wire Waterproof Temperature Sensor x1

Crowtail - Collision Sensor x1

Crowtail- Ultrasonic Ranging Sensor x1

Crowtail- 3-Axis Digital Accelerometer(±16g) x1

Crowtail - 9G Servo x1

Crowtail - ESP8266 nodeMCU x1

Crowtail - Analog Gyro x1

Crowtail - I2C EEPROM x1

Crowtail - Bluetooth Low Energy Module x1

Micro-Speed Motor x2

Small magnet x1

Cable x10

User manual x1
Wiki & External links