Crowtail Advanced Kit for Arduino V2.0
Description
If you already have some knowledge of electronics and some programming skills. And you want to continue to strengthen your thinking, hands-on skills, programming, and innovation capabilities. This Crowtail-Advanced kit will lead you to a new stage!
This kit contains 22 fun and creative tutorials, from simple to difficult, leading you to gradually explore and discover modules and the fun of programming and to constantly train your thinking and programming skills throughout the process to enhance your ability to innovate and confidence. It includes 22 electronic modules(including Crowtail-Base Shield and Crowduino Uno SD), and each module has its own features and functions.
In the process, it continuously stimulates the thinking ability and creativity of learners. In a word, whether you are a student, teacher, or hardware enthusiast, the Crowtail-Advanced kit for Arduino must belong to you!
Read the official blog to know more!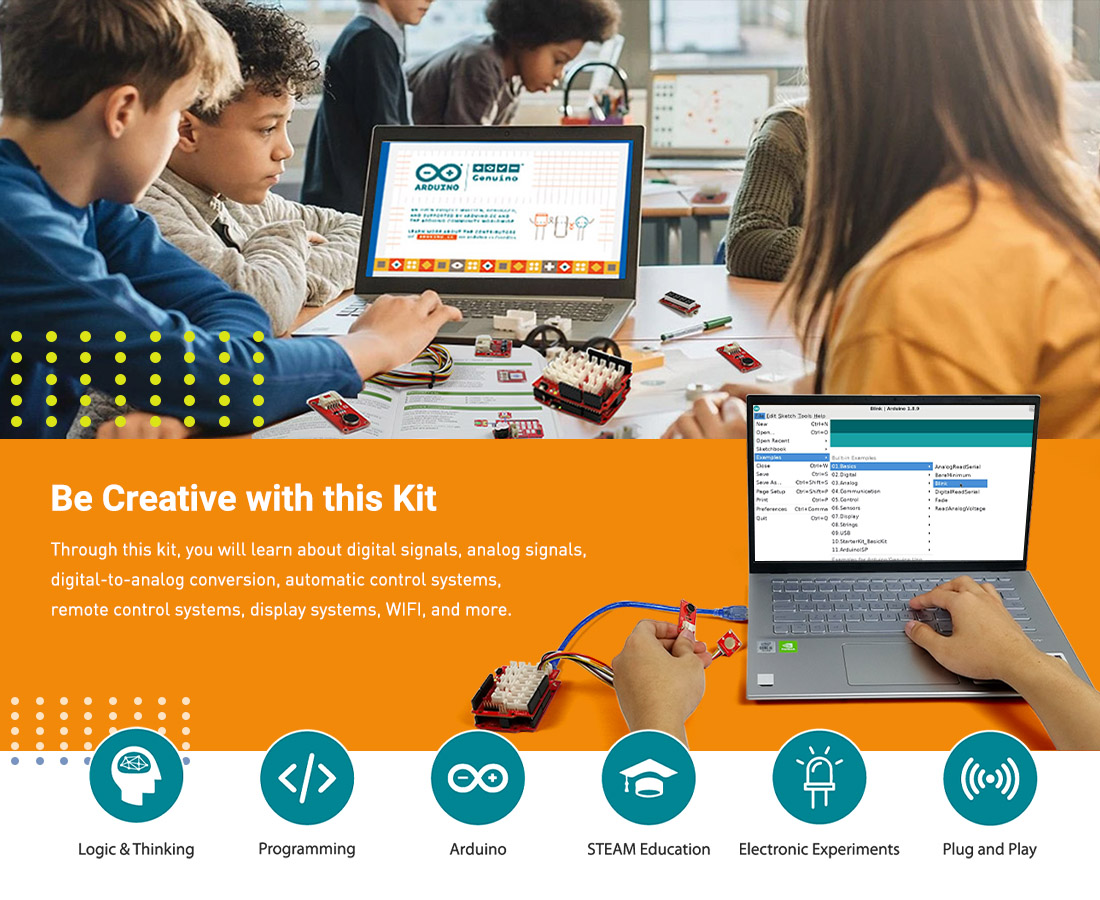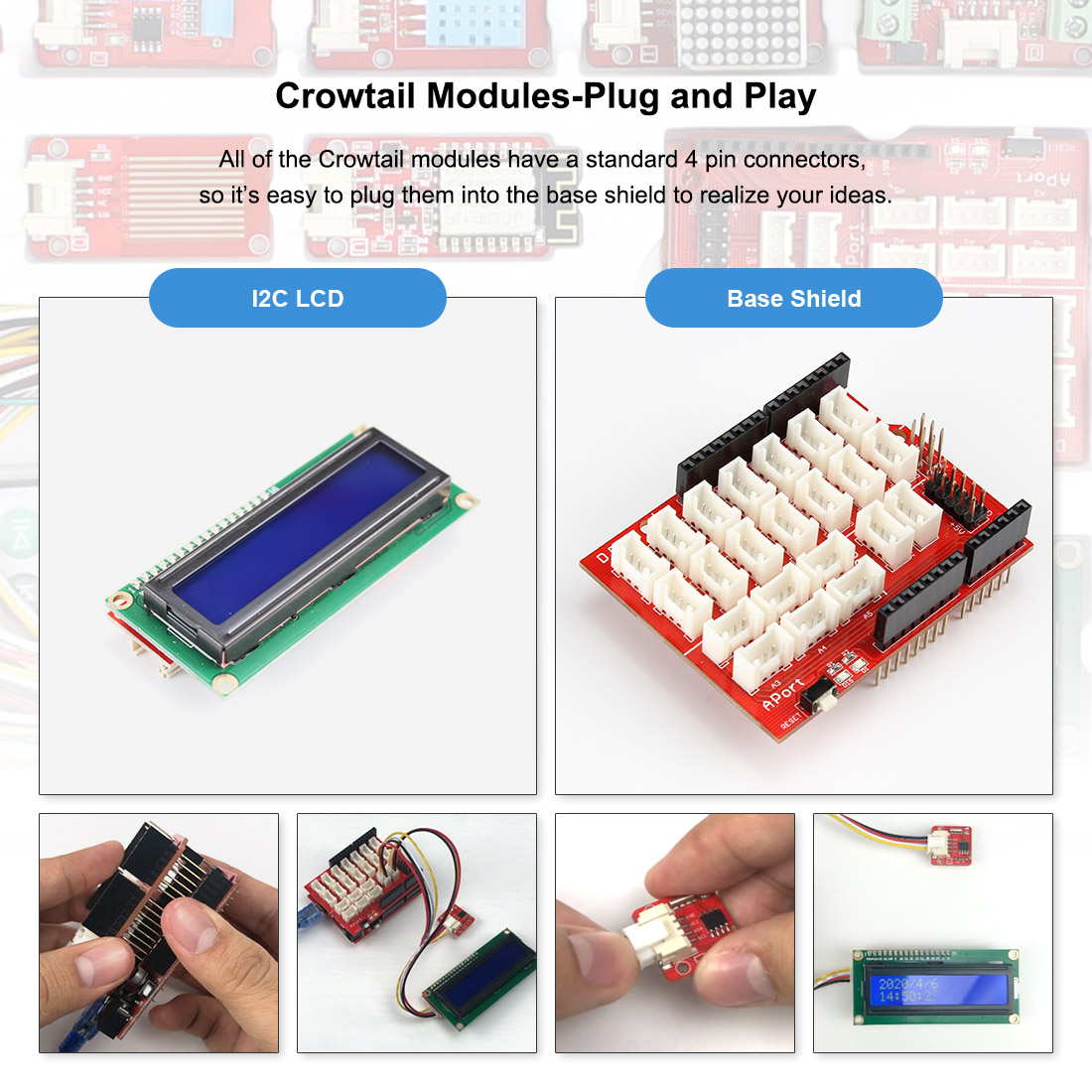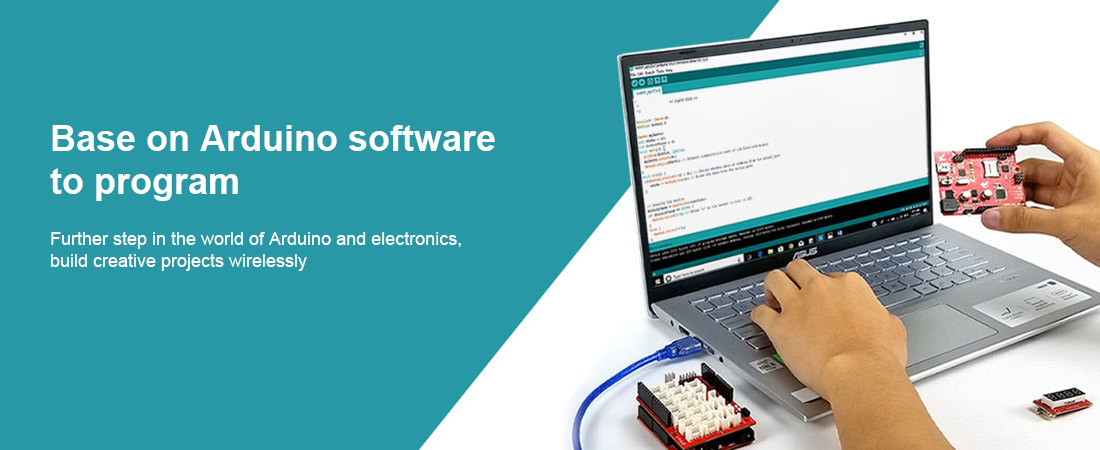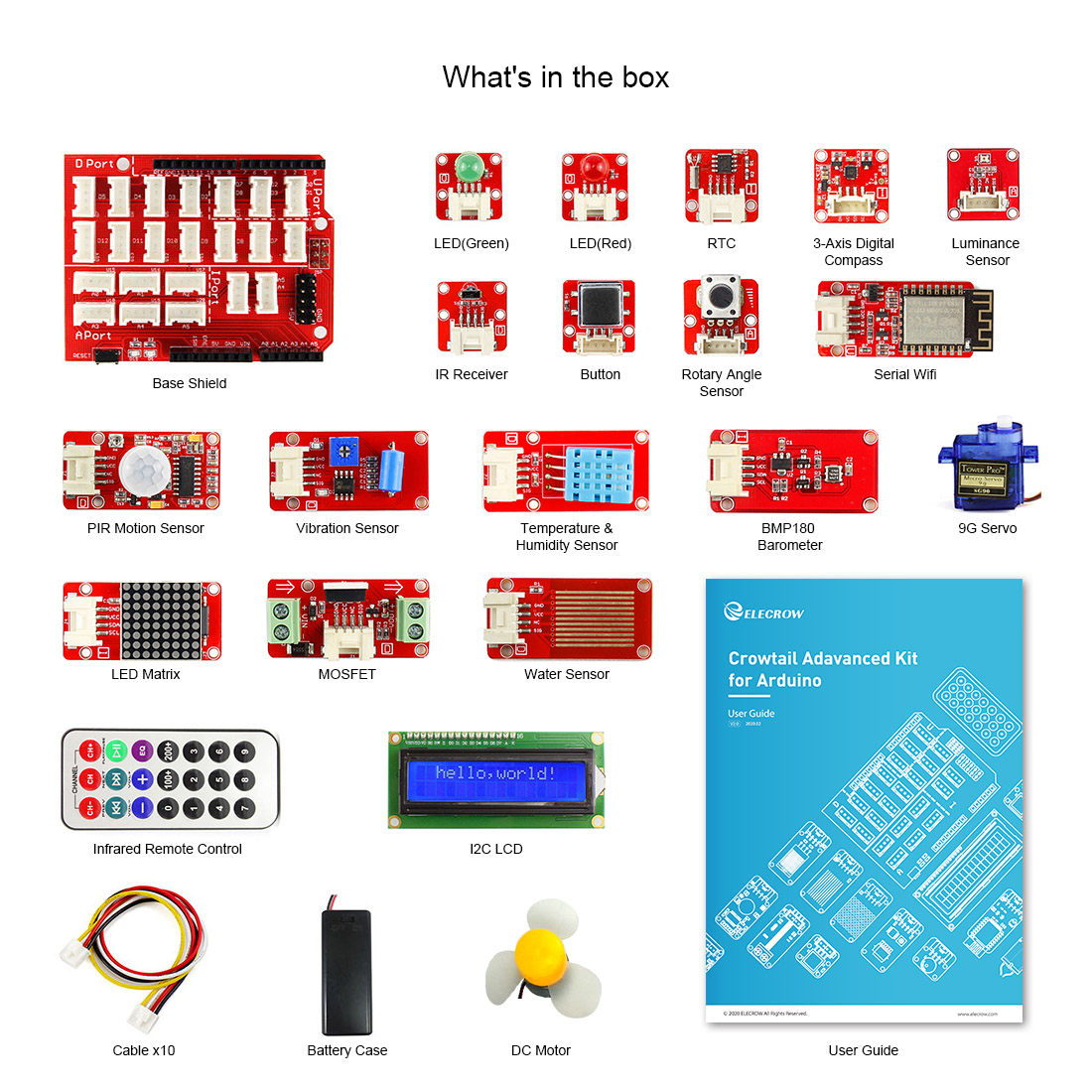 Feature:
Various Crowtail modules with different functions

Plug and play, no troublesome soldering and no complicated wiring.

More than 20 creative tutorials and 22 well-selected electronic modules.

Well-designed packaged, soft internal slot structure with clasp, protecting and settling the modules very well.
Specification:
Package weight: 600g 

Package size: 11.5 x 8 x 1.5inch
Package list
Crowtail - Base Shield x1     

Crowtail - Button x1      

Crowtail - LED(Red) x1      

Crowtail - LED(Green) x1      

Crowtail - Vibration Sensor x1    

Crowtail - RTC x1      

Crowtail - Temperature& Humidiy Sensor x1      

Crowtail - IR Receiver x1      

Crowtail - MOSFET x1     

Crowtail - Water Sensor x1      

Crowtail - LED Matrix x1     

Crowtail - 9G Servo x1     

Crowtail - Serial Wifi x1     

Crowtail - Rotary Angle Sensor x1     

Crowtail - 3-Axis Digital Compass x1      

Crowtail - PIR Sensor x1     

Crowtail - I2C LCD x1      

Crowtail - BMP180 Barometer x1     

Crowtail - Luminance Sensor x1     

DC motor x1     

Infrared Remote Control x1     

Cable x10

Battery case x1

User manual x1
Document Download