Crowtail-Starter Kit for Micro:bit
Description:
The elecrow start kit for Micro: bit can work with you for a lot of interesting things and brings endless possibilities to your Micro: bit. 
This kit includes more than 20 modules like the buzzer, light sensor, servo, ultrasonic ranging sensor, OLED, etc. The kit also provides you with plenty of fun experiments so you can learn how the electric modules work and use them to build innovative works and plan out unique projects.
All of the Crowtail modules have standard 4-pin connectors, so it's easy to plug them into the base shield to realize your ideas.
The clear tutorial teaches you to use the Micro: bit and sensor step by step. Now, let's enjoy them.
Read the official blog to know more!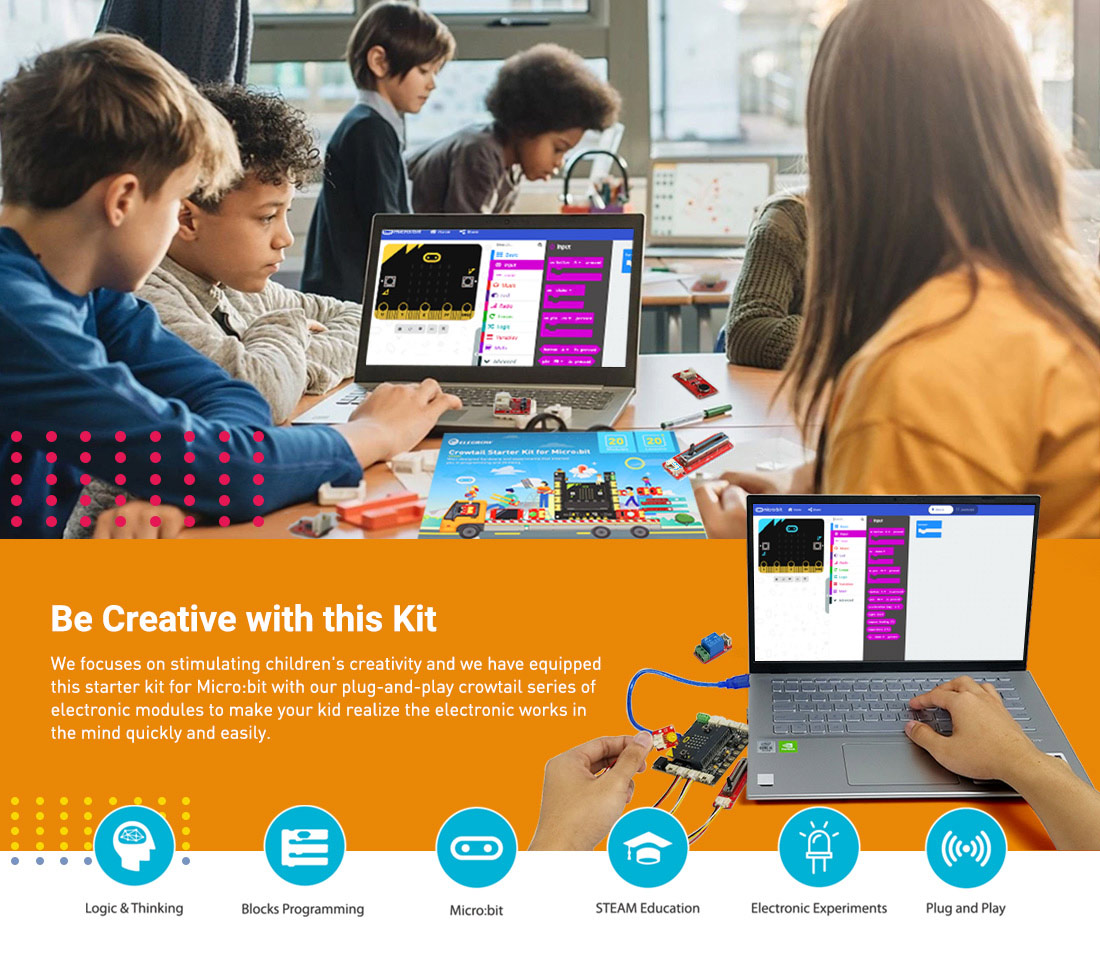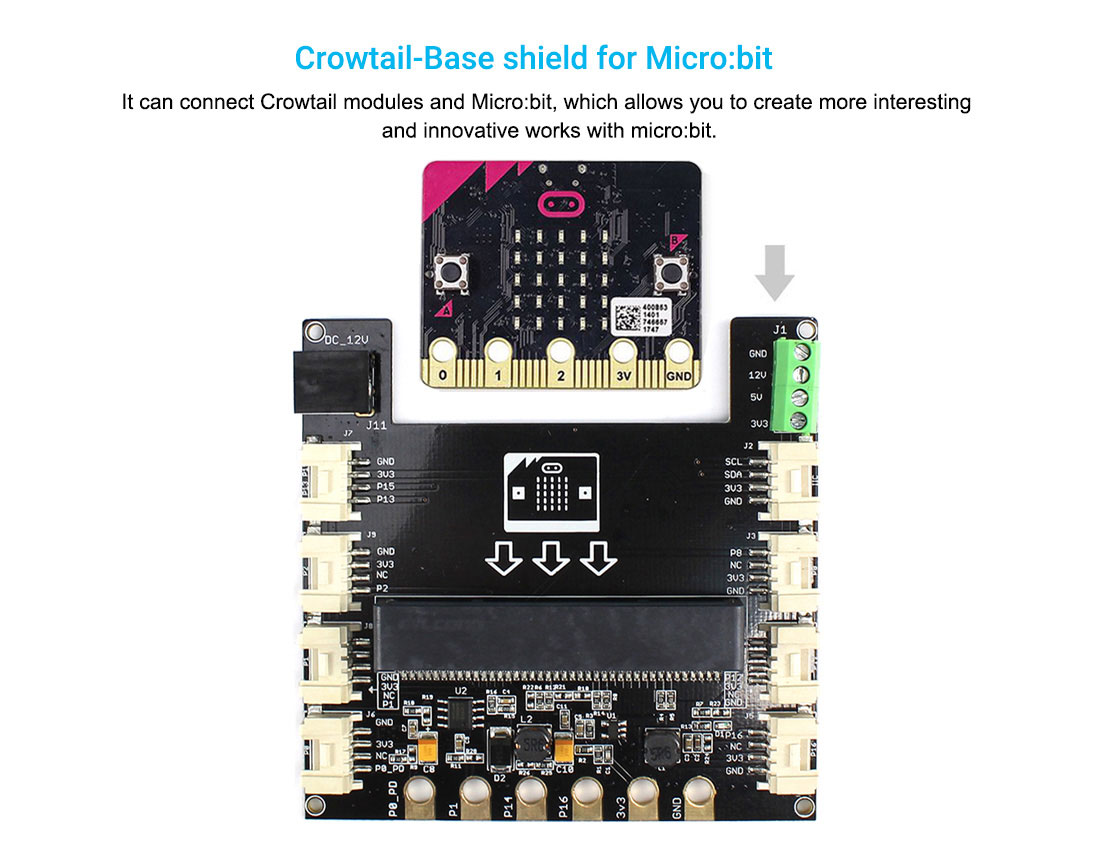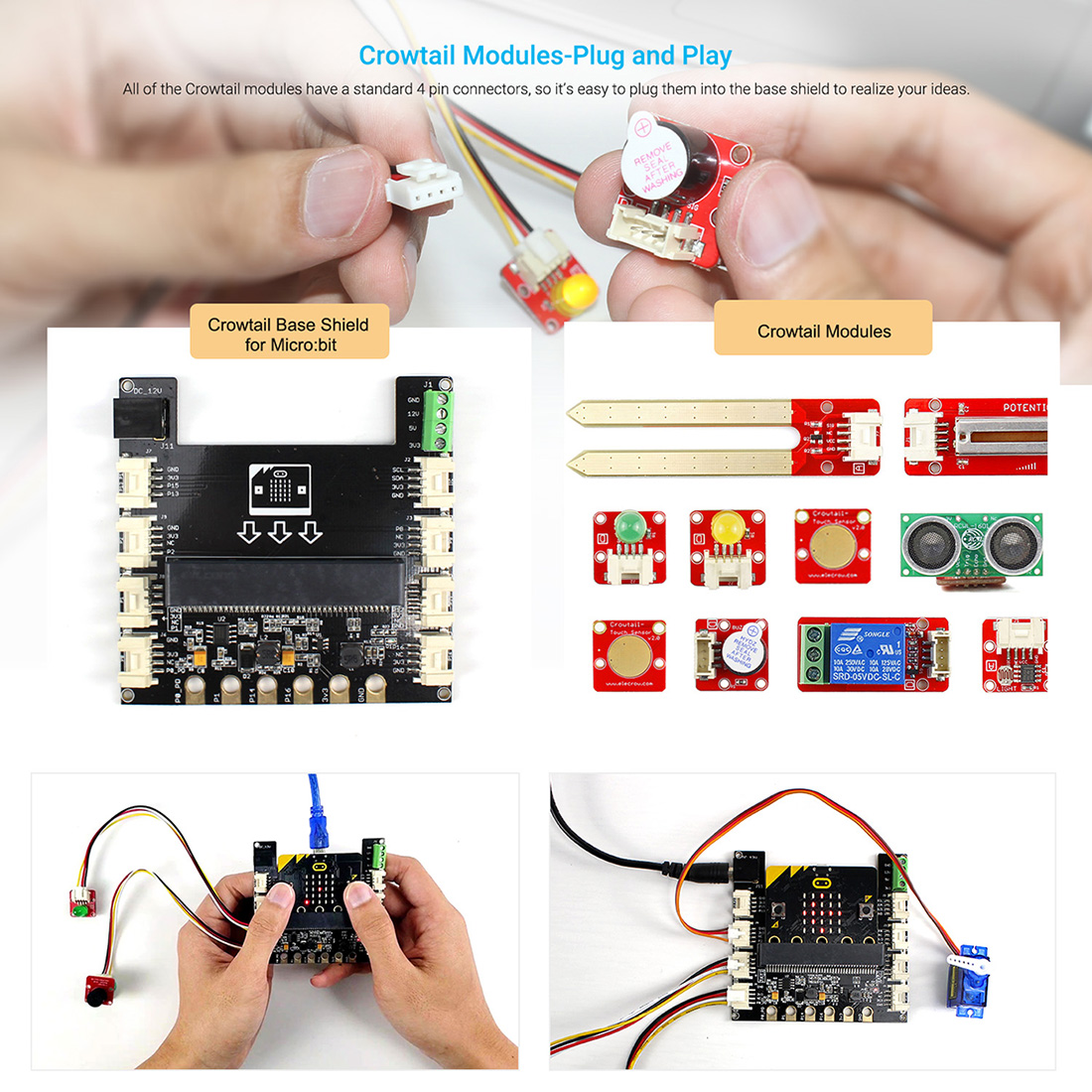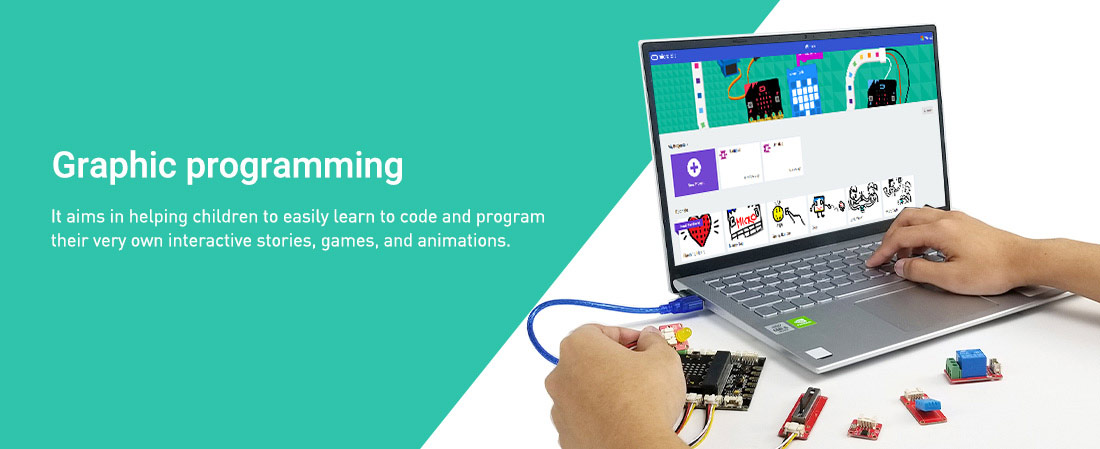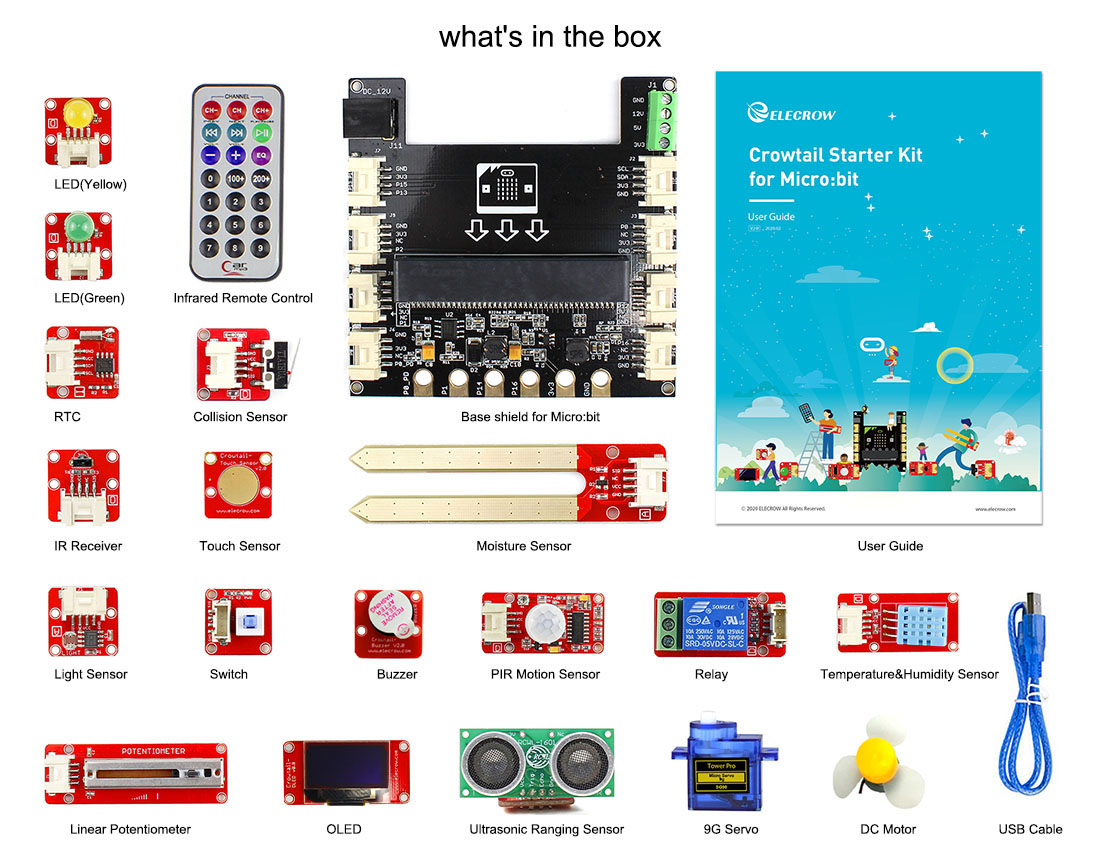 Feature:
Various Crowtail modules with different functions, plug and play, no troublesome soldering and no complicated wiring.

More than 20 creative tutorials and 20 well-selected electronic modules.

Well-designed packaged, soft internal slot structure with clasp, protecting and settling the modules very well.
Specification:
Package weight: 678.8

Package size: 11.5 x 8 x 1.5inch
Package List:
Crowtail-Base Shield for Micro:bit x1

Crowtail-LED(Yellow)x1

Crowtail-LED(Green)x1

Crowtail-Buzzer x1

Crowtail-Switch x1

Crowtail-Touch Sensor x1

Crowtail-Collision Sensor x1

Crowtail-Light Sensor x1

Crowtail-Moisture Sensor x1

Crowtail-PIR Motion Sensor x1

Crowtail-Ultrasonic Ranging Sensor x1

Crowtail-Linear Potentiometer x1

Crowtail-Temperature&Humidity Sensor x1

Crowtail-Relay x1

Crowtail-9G Servo x1

Crowtail-RTC x1

Crowtail-OLED x1

Crowtail-IR Receiver x1

Infrared Remote Control x1

DC motor x1

USB Cable x1

User Manual x1
Wiki & External links