Raspberry Pi 5 8GB RPI5 Pre-Order
Availability
Out of stock
Description
Notes:  Raspberry Pi 5 is now available to pre-order, limited 1 pcs per person: Expected to ship in 2023.
Prices include Chinese VAT.
Raspberry Pi 5, equipped with 8 GB of RAM , is the next installment of the iconic "Raspberry" series. Raspberry Pi 5 is powered by a quad-core Broadcom BCM2712 ARM Cortex-A76 64-bit processor clocked at 2.4 GHz, which is 2-3 times more efficient than its predecessor in Raspberry Pi 4. Graphics have also been greatly improved, with the Raspberry Pi 4 now featuring an 800MHz VideoCore VII GPU alongside its VideoCore VI GPU. The Raspberry Pi 5 can drive two 4K @ 60Hz displays and has 4K @ 60 HEVC decoding hardware capabilities, providing excellent graphics performance. This upgrade makes it a qualitative leap in performance compared to the previous generation product.
The Raspberry Pi 5 also features a dual-channel 1Gbps MIPI camera, tripling the total bandwidth and allowing up to two cameras or displays in any combination. Developers can capture stunning visuals and easily leverage the power of multiple cameras.
The board offers versatile connectivity, not only does it offer Gigabit Ethernet as well as WiFi and Bluetooth 5.0/BLE wireless connectivity, but it also exposes a single-lane PCIe interface so you can seamlessly integrate with a variety of devices and networks.
Enhanced peripherals further expand the board's usability. It includes a microSD card slot for high-speed storage, a UART connector, 2 USB 3.0 ports supporting lightning-fast 5Gbps data transfer, and two additional USB 2.0 ports. Additionally, there's 1 RTC for precise timing, and 2 HDR-enabled 4Kp60 display outputs, allowing you to enjoy stunning visuals on multiple monitors.
The Everything computer. Optimised.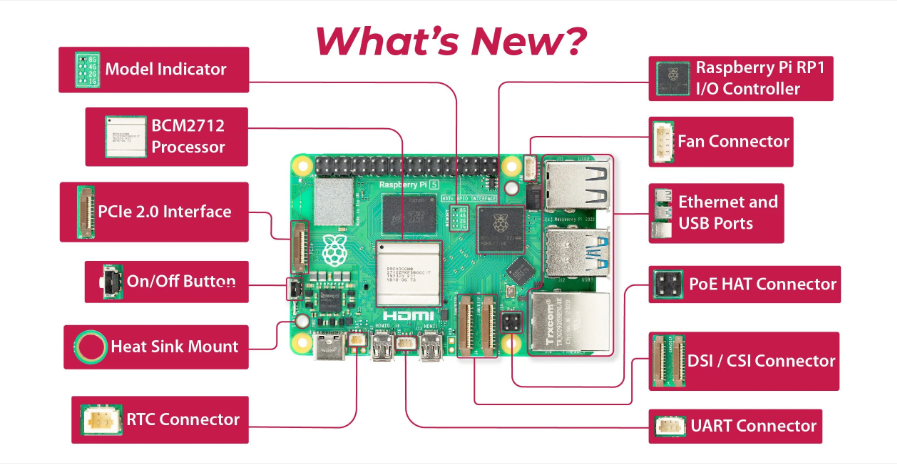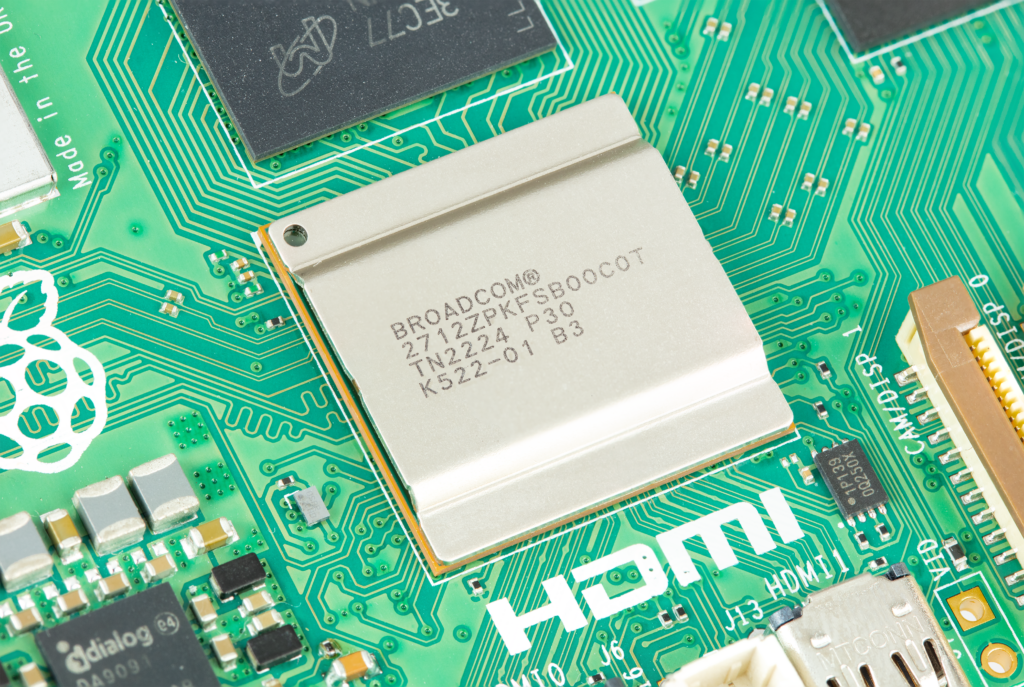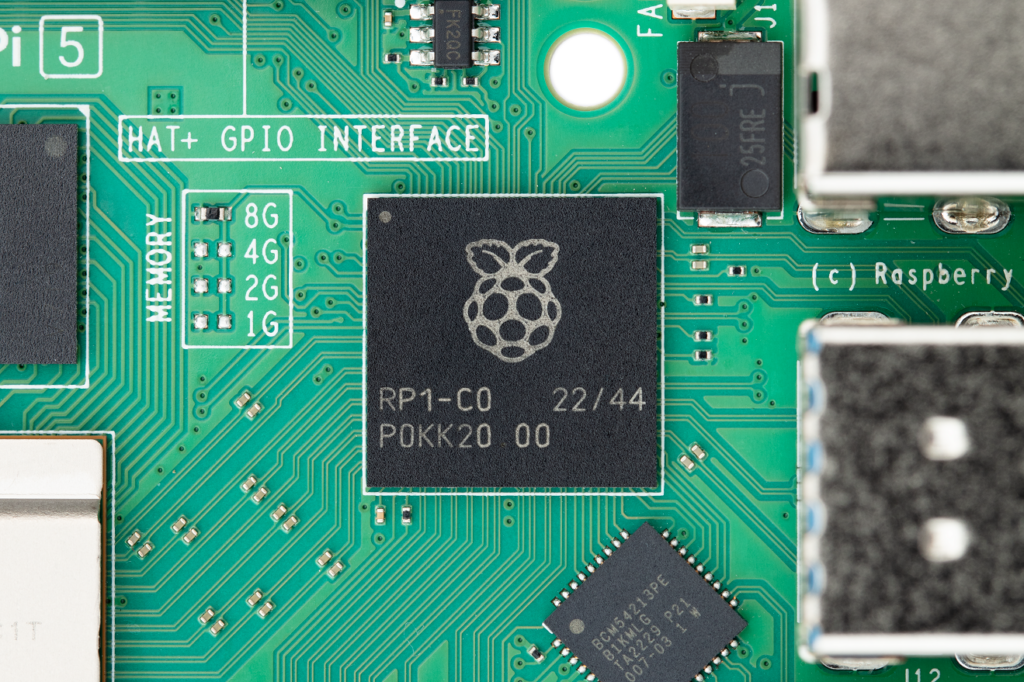 Feature
New chipset, better performance: Raspberry Pi 5 features a new quad-core 2.4GHz Cortex-A76 Arm CPU, using the chip inside Raspberry Pi, with significant improvements in peripheral performance and functionality.
Excellent graphics processing capabilities: Using the 800MHz VideoCore VII GPU, it provides better graphics performance suitable for high-definition multimedia, gaming, and graphics-intensive tasks, and can run various applications more smoothly.
State Advanced camera support: With a dedicated 4-lane 1Gbps MIPI DSI/CSI display interface that triples total bandwidth and supports any combination of up to two cameras or displays.
More connectivity options: Offers Gigabit Ethernet and PCIe interfaces, as well as dual-band Wi-Fi and Bluetooth 5.0/BLE wireless capabilities.
Rich Peripheral Interfaces: Provides 1 UART connector, 1 microSD card slot supporting high-speed, 2 USB.0 3.0 supporting 5Gbps synchronous operation, 2 USB2.0 ports, 1 RTC, 2 supporting 4Kp60 display output for HDR.
Raspberry Pi 5 vs Raspberry Pi 4 Module B Comparison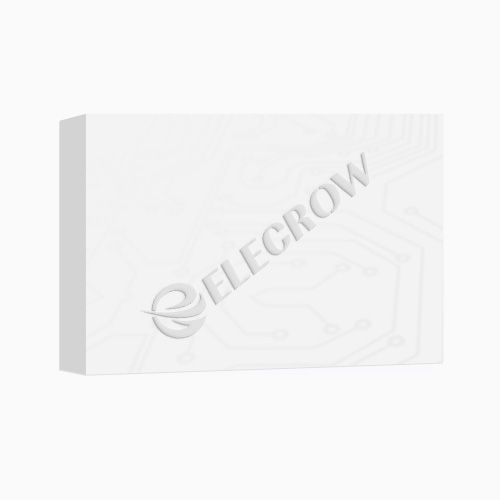 Specification
Broadcom BCM2712 2.4GHz quad-core 64-bit Arm Cortex-A76 CPU, with cryptography extensions, 512KB per-core L2 caches and a 2MB shared L3 cache

VideoCore VII GPU, supporting OpenGL ES 3.1, Vulkan 1.2

Dual 4Kp60 HDMI® display output with HDR support

4Kp60 HEVC decoder

LPDDR4X-4267 SDRAM

Dual-band 802.11ac Wi-Fi®

Bluetooth 5.0 / Bluetooth Low Energy (BLE)

microSD card slot, with support for high-speed SDR104 mode

2 x USB 3.0 ports, supporting simultaneous 5Gbps operation

2 x USB 2.0 ports

Gigabit Ethernet, with PoE+ support (requires separate PoE+ HAT)

2 x 4-lane MIPI camera/display transceivers

1x PCIe 2.0 interface for fast peripherals (requires separate M.2 HAT or other adapter)

5V/5A DC power via USB-C, with Power Delivery support

Raspberry Pi standard 40-pin header

Real-time clock (RTC), powered from external battery

Power button
Package List
Wiki & External links