Raspberry Pi 4B Kit/ 8G RAM
Availability
Out of stock
Description:
This is great news that Raspberry Pi 4 is now on sale. Raspberry Pi 4 is the latest product in the Raspberry Pi range. The excellent new features are that CPU upgrades 1.5G, cortex a72 architecture operation is 3 times that of Pi 3B+. Reach 4GB RAM, let you enjoy the faster running speed. Bluetooth upgrade to 5.0 for more stable performance. Two USB 3.0 and two USB 2.0 ports, transfer speed increased by about 10 times. Support up to 4 K dual display via 2 HDMI-compatible port, provides you wonderful Visual experience.
Buy this kit,not only you can experience the high-performance Raspberry Pi 4, but also strong external device.
Aluminum alloy case with ventilation opening, high harder, high-pressure resistance, smooth surface. An ideal partner for protecting your Raspberry pi 4. Low noisy CPU fan with heat sink, they offer incredible cooling to increase the longevity and stability of the system and components. 15meter long Micro HDMI-compaitble to HDMI-compatible HD video cable, and Micro-HD to standard HD adapter, high-quality aluminum material, support transfer 4K 60Hz HD video. 5V/3A Type-C power plug, specially designed for the Raspberry Pi 4. And a 32GB large memory micro SD card with Micro SD card reader. This powerful kit meets all your needs, you deserve it!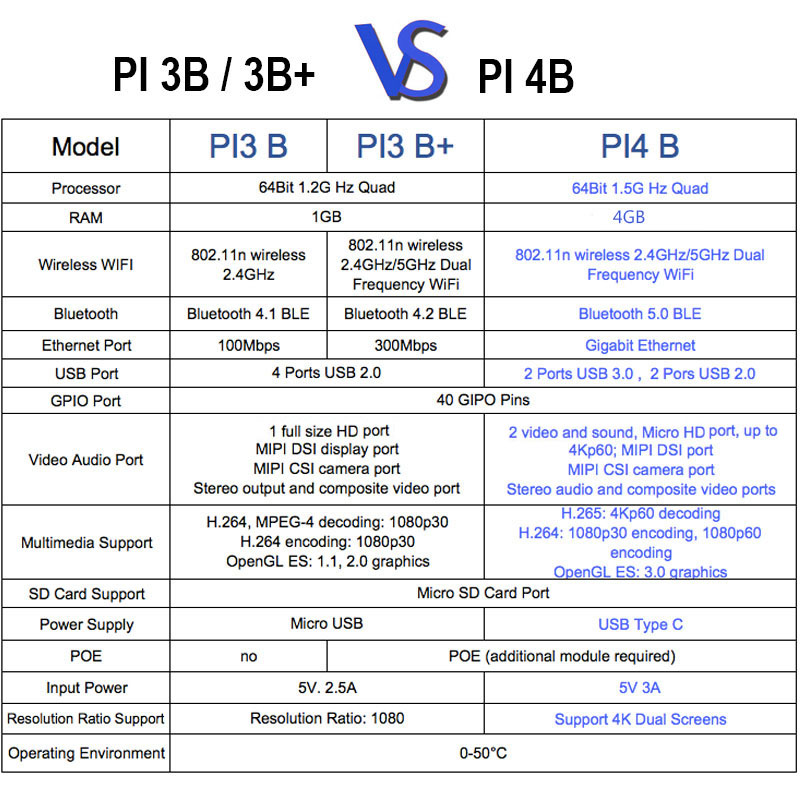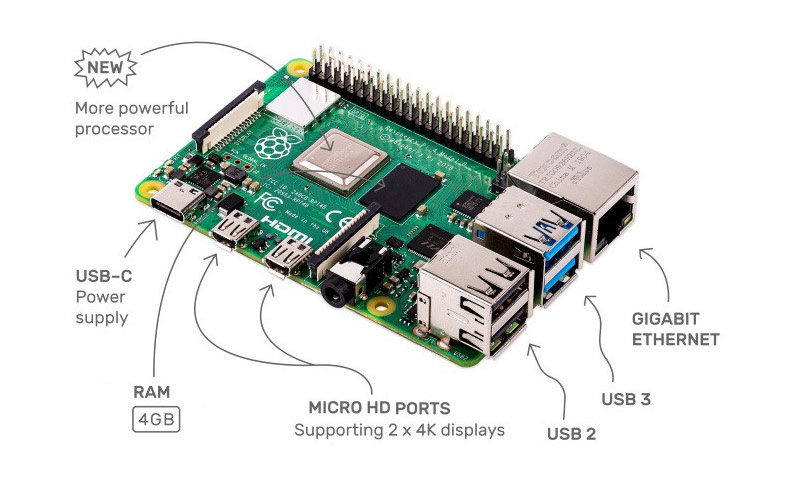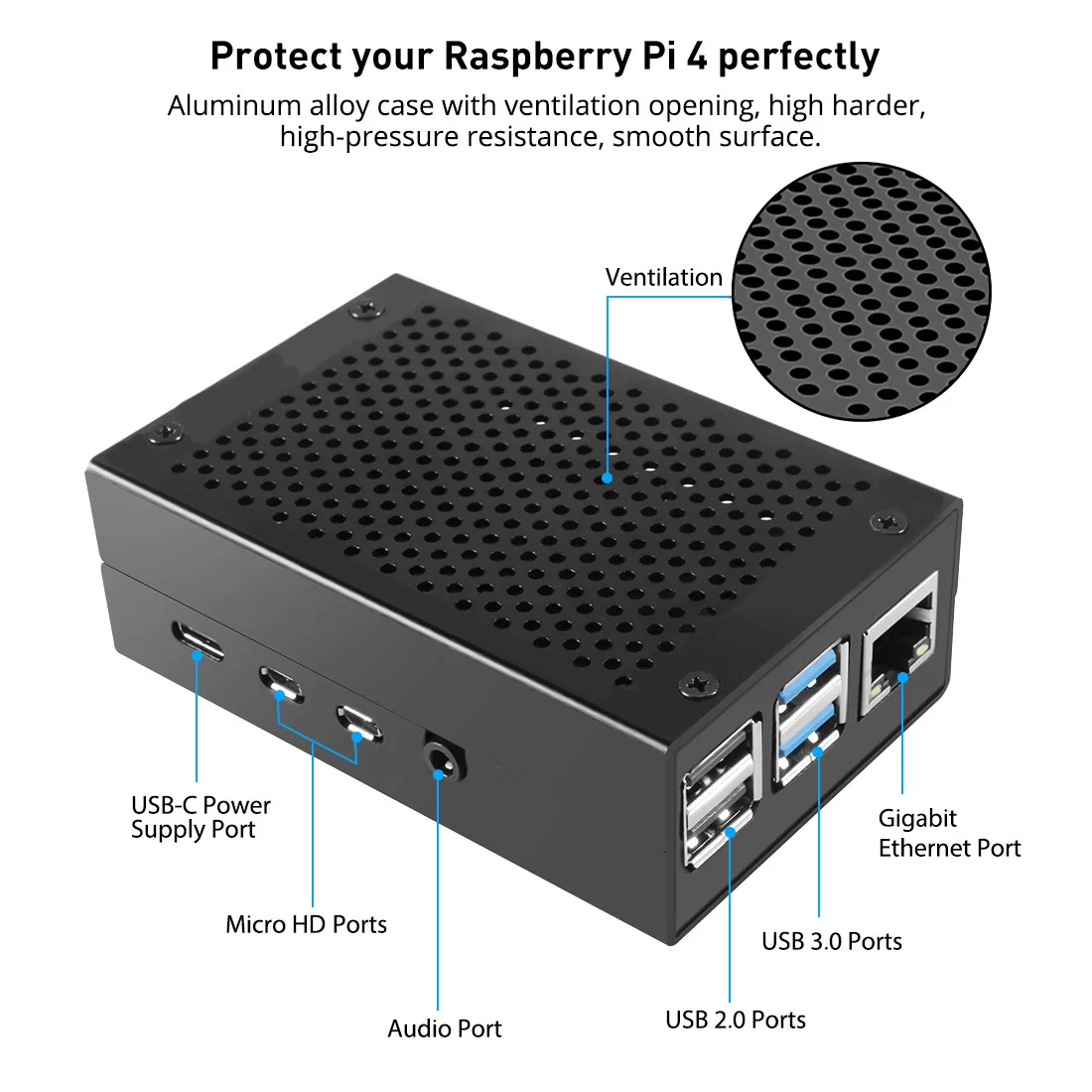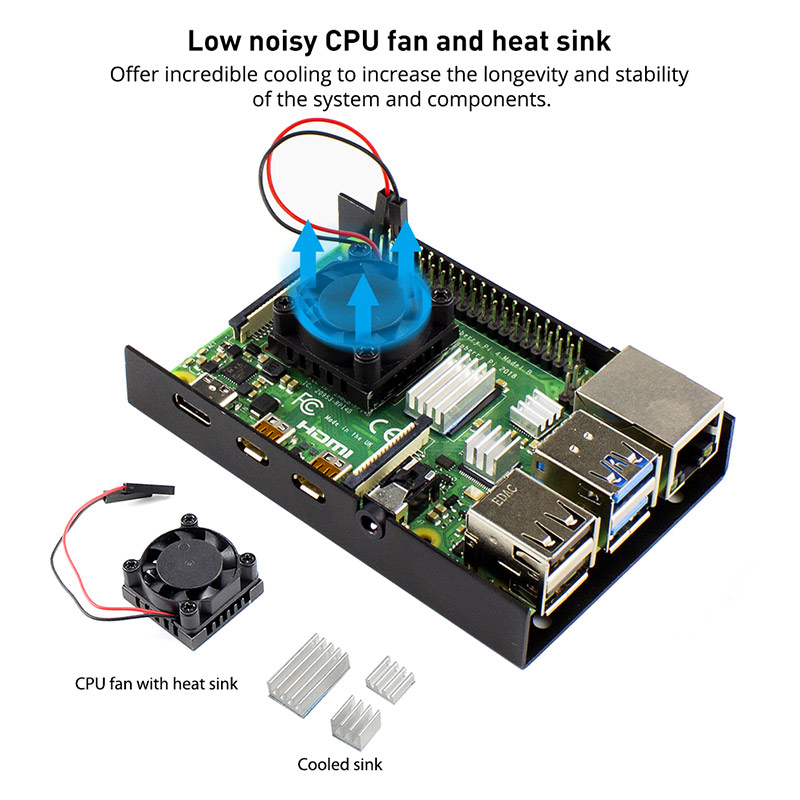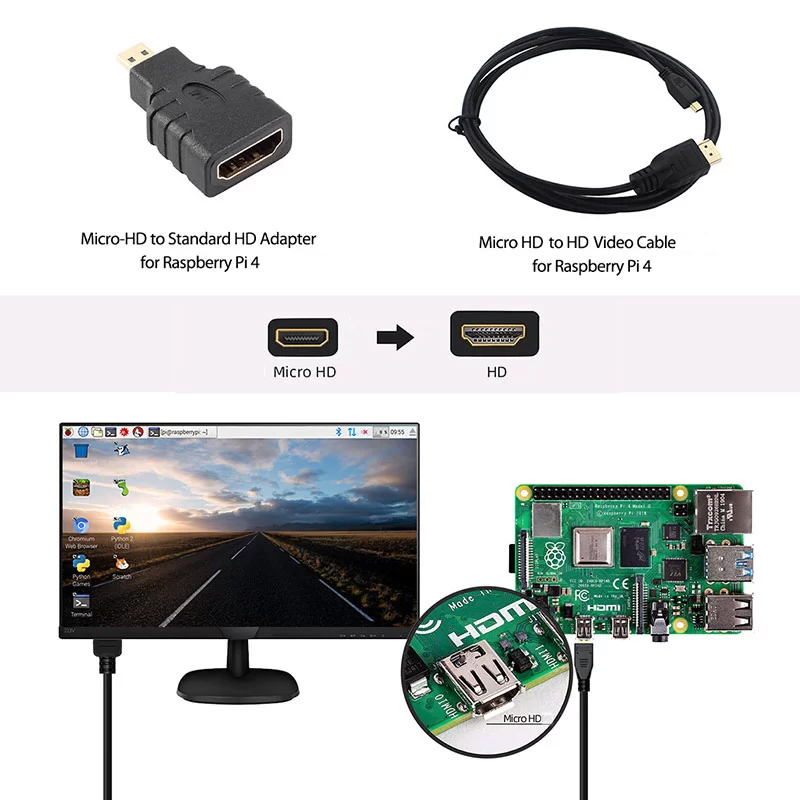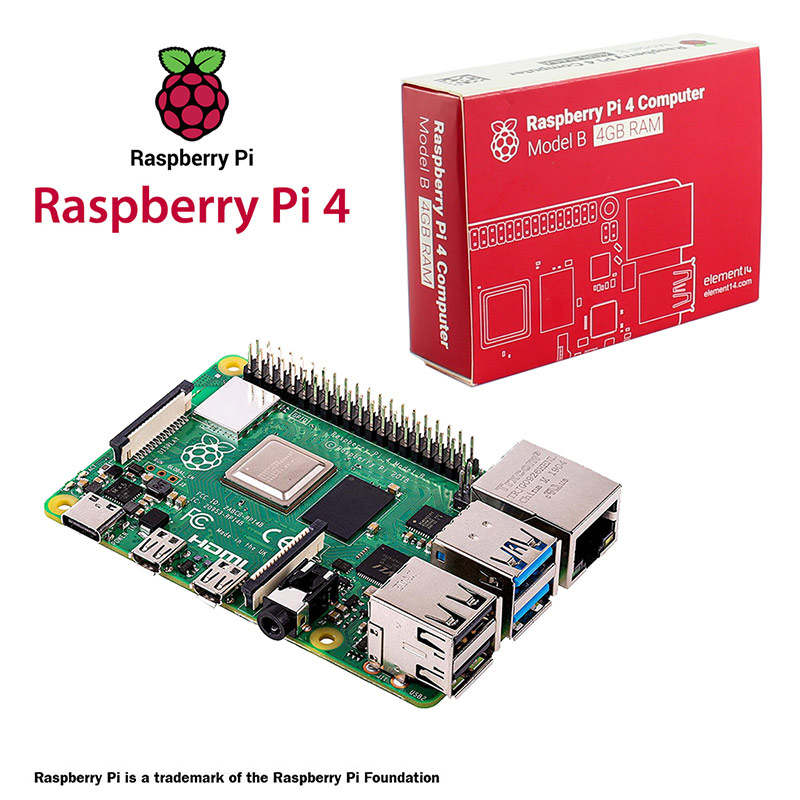 Features:
A 1.5GHz quad-core 64-bit ARM Cortex-A72 CPU
Dual-band 2.4 GHz and 5.0 GHz IEEE 802.11b/g/n/ac wireless
Full-throughput Gigabit Ethernet
Dual-band 802.11ac wireless networking
Reach 4GB RAM
Bluetooth 5.0
Two USB 3.0 and two USB 2.0 ports
Dual monitor support, at resolutions up to 4K
Video Core VI graphics, supporting OpenGL ES 3.x
4Kp60 hardware decode of HEVC video
Complete compatibility with earlier Raspberry Pi products
Raspberry Pi standard 40 pin GPIO header 
Package List
1 x Raspberry Pi 4
1 x Raspberry Pi 4 user manual
1 x Aluminum alloy case 
1 x CPU fan with heat sink
1 x Small screwdriver
1 x Adapter
1 x Cable
1 x 5V 3A Power plug
1 x SD card reader
1 x 32G micro SD
3 x Heat sink
1 x Tweezers
Wiki & External links