Remote Car Model LED Spotlights Light Bar for 1:10/1:8 RC Model
When we go to DIY some toy cars, or make their own car model, we often need some decorations, if you add a row of spotlights, then the whole car will become more cool, our product is a High brightness models with spotlights.
This is a headlamp used in the remote control model car above, we generally installed it in the top of the SUV model, it has four lights, for 1:10 and 1: 8 vehicle model, the high brightness of the spotlights, Range is usually, we will provide two models, one is 4 white light, one is two red and two blue lights, you can confidently choose, if you need an independent power supply, you can purchase our battery box.
In addition, the control panel with a mode switch, you can switch several different lighting modes.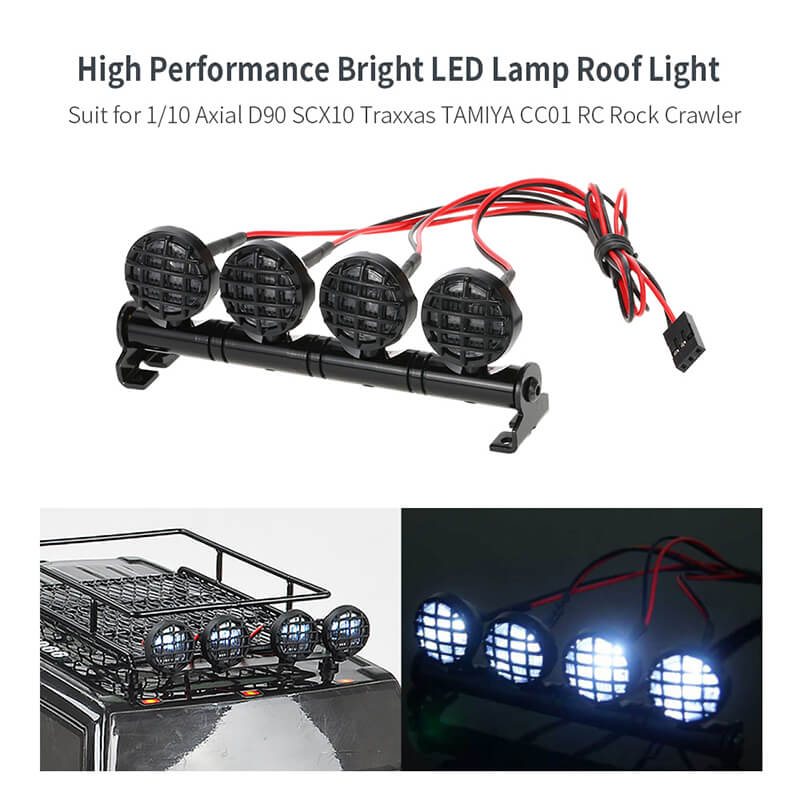 Features
Exquisite design,light weight
High brightness
Multiple blinking modes
Applicable to off-road vehicle models and other DIY occasions
Specifications
Size: 105 * 20 * 30mm
Applicable models ratio: 1: 10/1: 8
Weight: 40g
Lights color: white/Red and blue mixed
Package list
Remote Car Model LED Spotlights Light Bar for 1:10/1:8 RC Model x1
Wiki & External links