This service can process planes, grooves, split tooth parts, and various surfaces, and ensure the consistency between samples and mass production.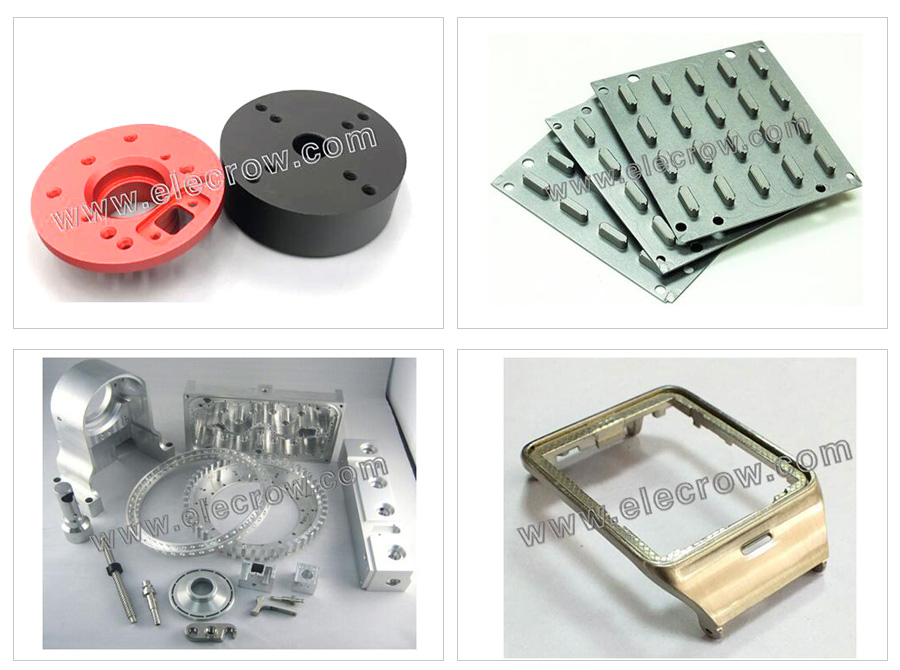 Elecrow needs to know the below information when contacting us
2D or 3D drawing files or physical samples;(format: DWG, DXF, STP, IGS, PRT).
The client's 2D drawing need clearly shows product dimension, precision tolerance, quantity, materials, surface treatment, and other special requirements.
Properly modify or design the drawing as per customers' requirements.
Reference and specification
Product surface treatment: polishing, Specular, pray oil, electroplating, anodizing, Satin, silkscreen, radium, etching and UV, etc.
Common processing materials: plastic and metal.
Plastic: ABS, PP, POM, PE, FR4, PMMA, and other plastics.
Metal: stainless steel, copper, Aluminum, iron, Titanium, and various kinds of steel, etc.
Quotation: Please contact service@elecrow.com, we will offer you quotes as soon as possible after requests are received. Normally quotes within 2 hours on a weekday, no later than 24 hours, with the exception of special situations.
Quality & Lead time: Elecrow makes the commitment that carefully and efficiently processes every product complying fully with customers' requirements. The processing time of products usually takes 3-7 days, which is finally determined by the products' complexity.
Defective products: For any quality issue and dimension difference, please feel free to contact Elecrow anytime, we will arrange for the dedicated staff to follow up and resolve your case.
Company commitment: Provide the best quality and service, satisfied lead time, and after-sales for customers at the best price.
Ordering process