Jetson Nano Metal Case-Compatible with Fan and Fixed Camera
This product supports NVIDIA B01 board, which can fix the camera and compatible fan. The fixed camera bracket can be rotated left and right, which can make the photo more arbitrary. Invisible cooling fans with up to 180° roll angle dissipate heat through top vents.
Noted: It doesn't include the fan and camera.
Features
Support NVIDIA B01 board
Fixed camera bracket
Compatible with fan cooling
Various interfaces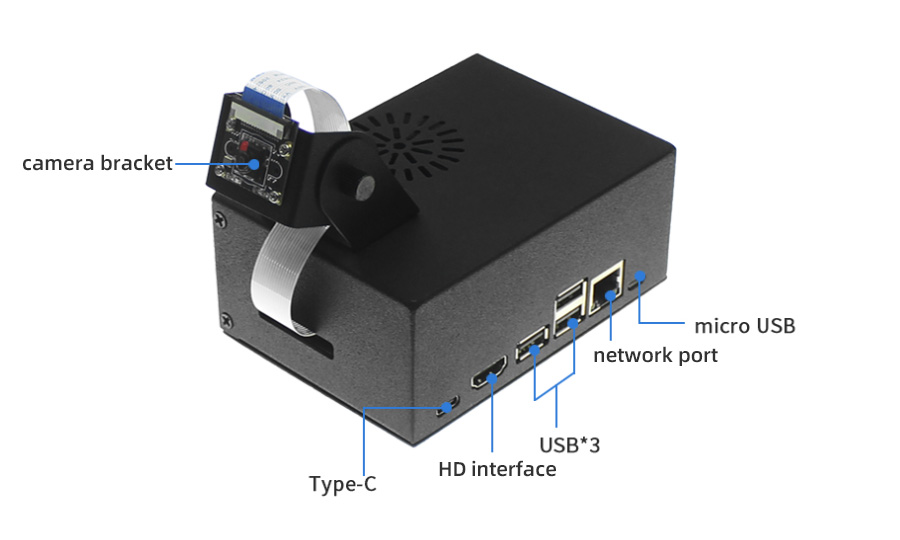 Specifications
Material: metal
Colour: black
Weight: 366.4g
Package lists
1x Metal case cover
1x case bottom cover
1x Camera bottom bracket
1x Camera head bracket
1x Install the fixing screws