Crowtail- EMAX 9g ES08A Mini Servo 2.0
A NEW Crowtail product! we add a crowtail port for pluging into crowtail base board. so it can simple use for our Crowduino. This EMAX servo is an entry level servo for beginners who like to enjoy servo controlling fun. This product includes a full set of common shafts as shown in the pictures, great for small mechatronic projects.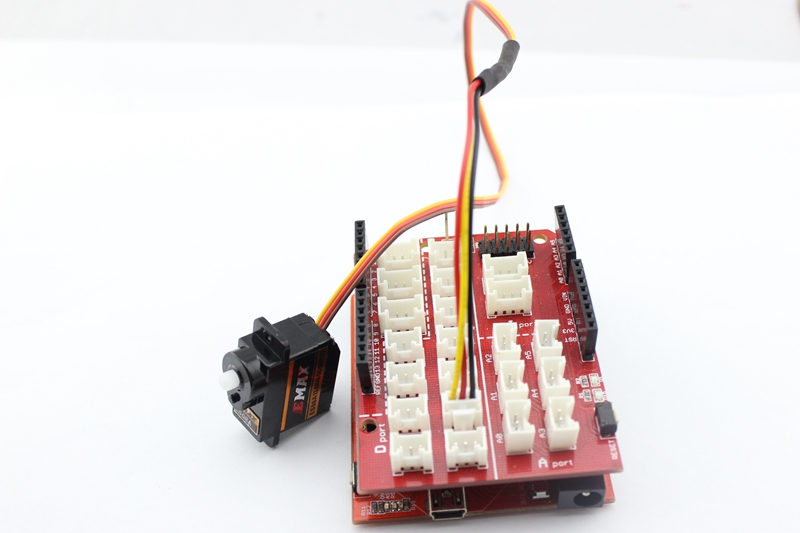 Features
3 pole ferrite, all nylon gear. Top ball bearing
location of each pin: red (+),brown (-), yellow (signal).
Specification
Operating Voltage: 4.8V ~ 6.0V
Stall Torque(4.8V): 1.5Kgf.cm(22.2 oz.in)
Operating Speed(4.8V): 0.12 Sec/60° at no load
Temperature range: 0°C - 55°C
Weight: 8.6g(0.31 oz)
Brand name: EMax
Wiki & External links